€20 gift e-card for writing a review of Lumeer on Capterra (Gartner Group)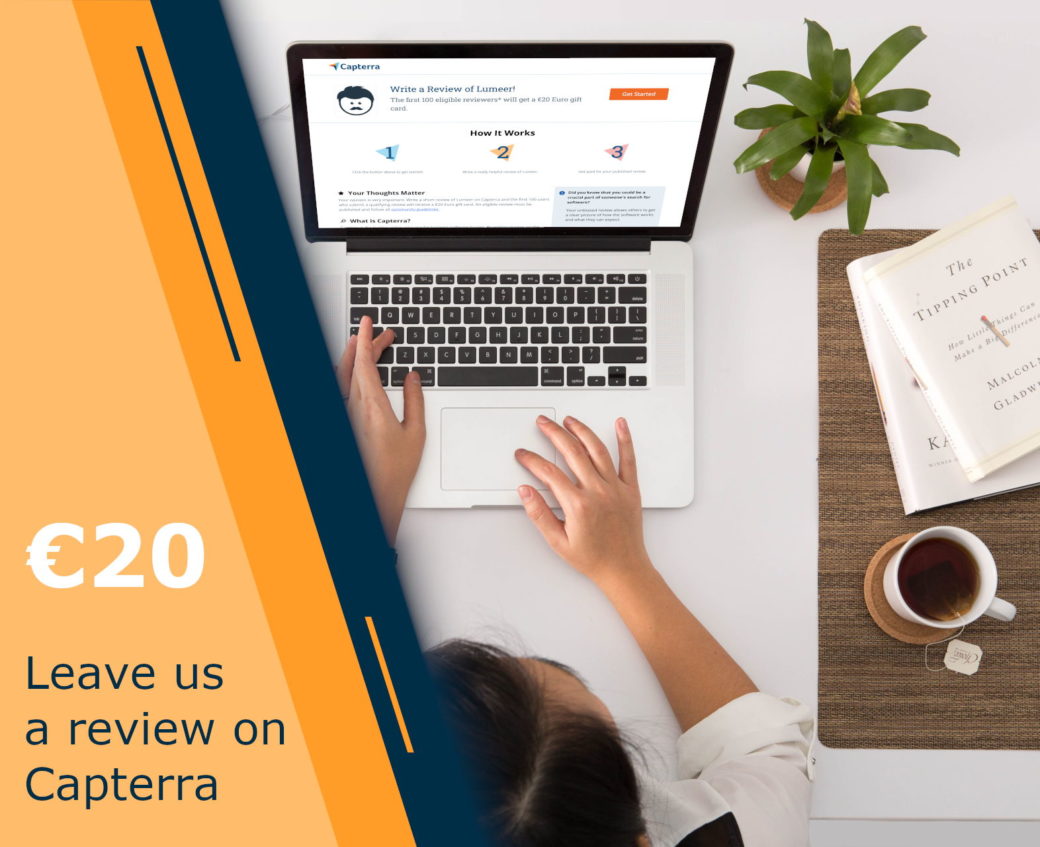 Terms and conditions apply. Or just write a review because you want to help! We really appreciate your help.
Lumeer is now collecting storming reviews on Capterra, the software review site owned by the Gartner group. Most of the reviews have had some real thought put into them, are interesting and thoughtfully written. Join the club and write a review as well.
The paid possibility is no longer valid. We appreciate any normal review though!
Please add your review by either following this link:
https://review.capterra.com/SS-Lumeer-204407-3365230632-en
— if you do it this way Gartner gives you a €20 e-card – it is fine to be as objective as you like, you will still get your €20
Or follow this link:
https://www.capterra.com/p/204407/Lumeer/
— if you aren't interested in free money or if e-cards aren't for you.
The first link takes you to this page: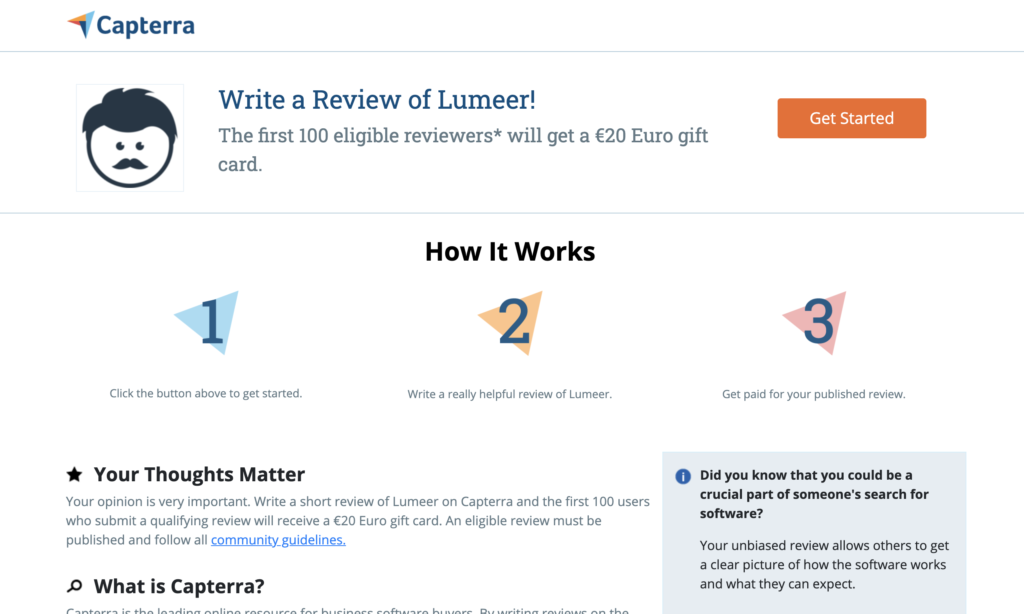 The second link takes you to this page: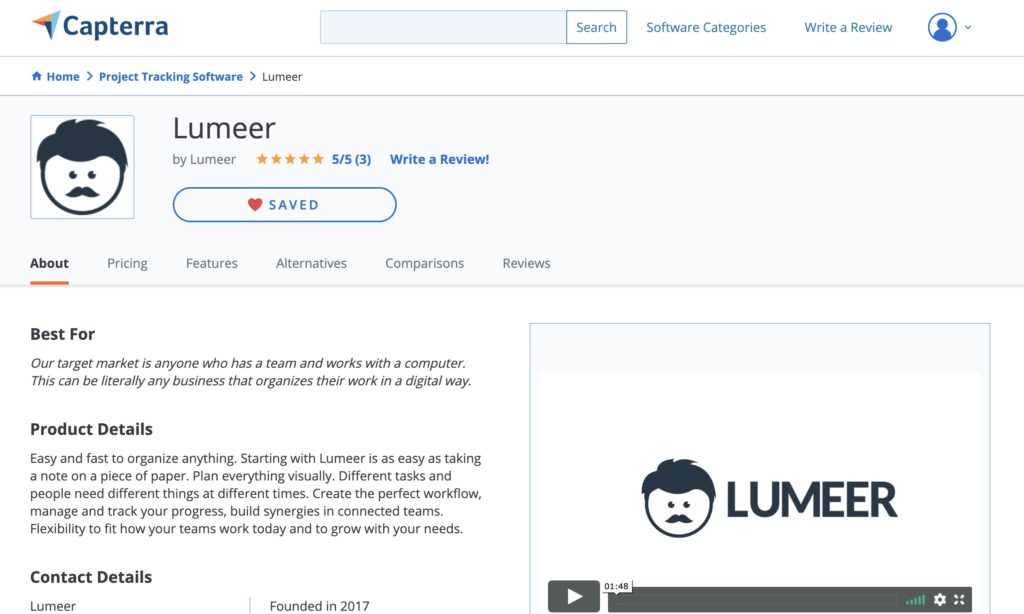 A happy reviewer might look like this: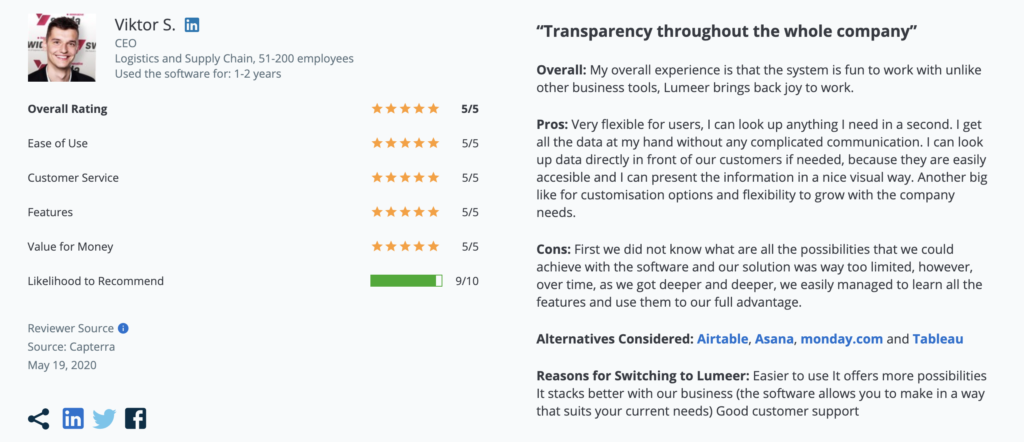 You can find Lumeer listed in the category of Project Tracking Software, if you wanted to write a review on other tools as well.
If you do not have any experience with Lumeer yet…