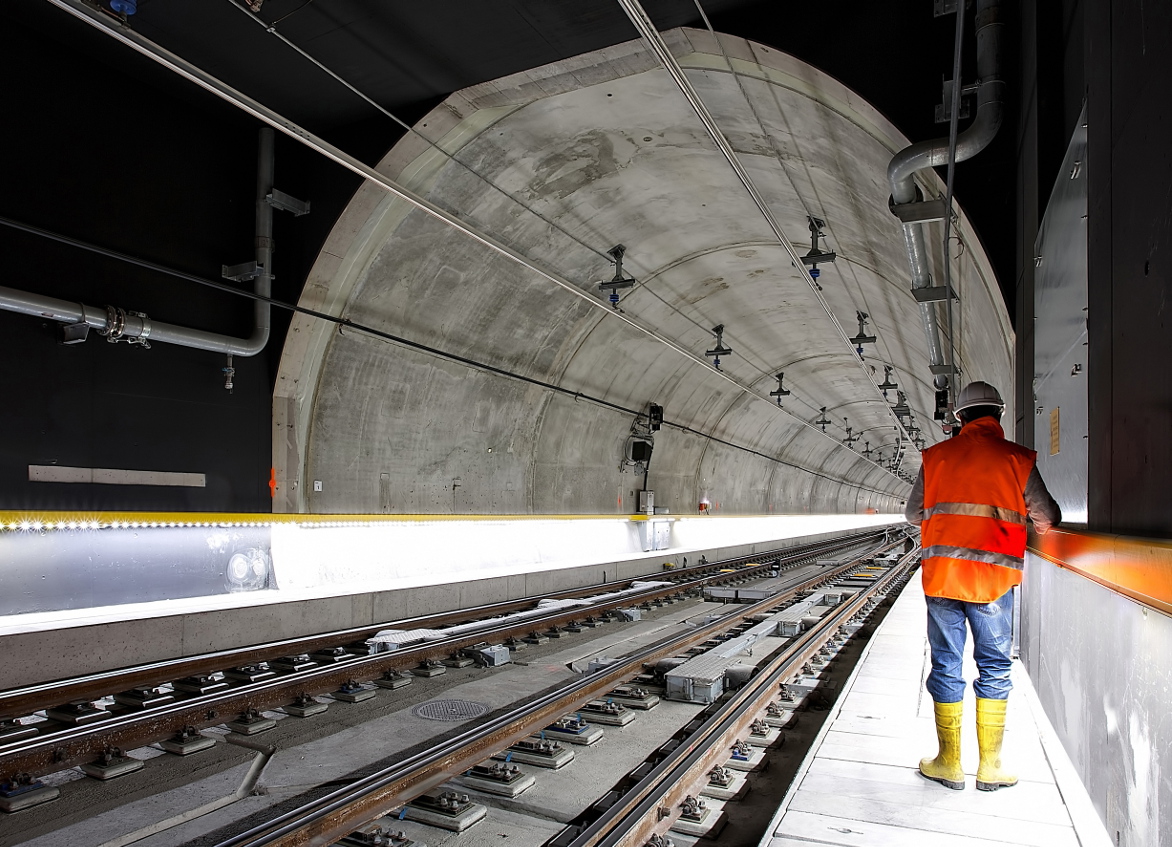 Track all the work in one place. Plan the costs and capacities.
Businesses typically have more than a single client at a time. This require us to coordinate our team's capacity and resources precisely. Work tracker template gives you both the detail of daily planning as well as the overall high level view. The template also makes it easy to keep an eye on individual project budgets.
If you wanted to get some more ideas on how to best assign tasks in your team, we suggest you to lookup "role based task assignment". IEEE also published a paper on multi-criteria task assignments.
The template combines a project tracker, and an employee org chart connected with a detailed log of work/tasks done.
Log the work
Have one place where everyone on the team can log their work, even if they work on multiple projects. Do the cost and capacity planning based on historical data and provide reports and charts to your customers.
Every team member logs their work for every project using the connected tables.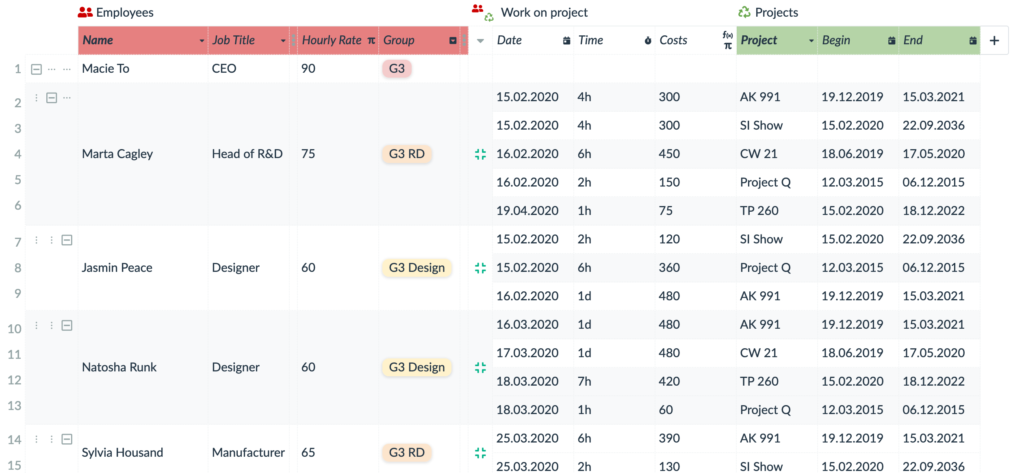 Manage the workload
Managing multiple projects with countless deadlines, team members switching between projects even several times a day, increasing client demands and strong competition is a challenge for even the most talented project manager.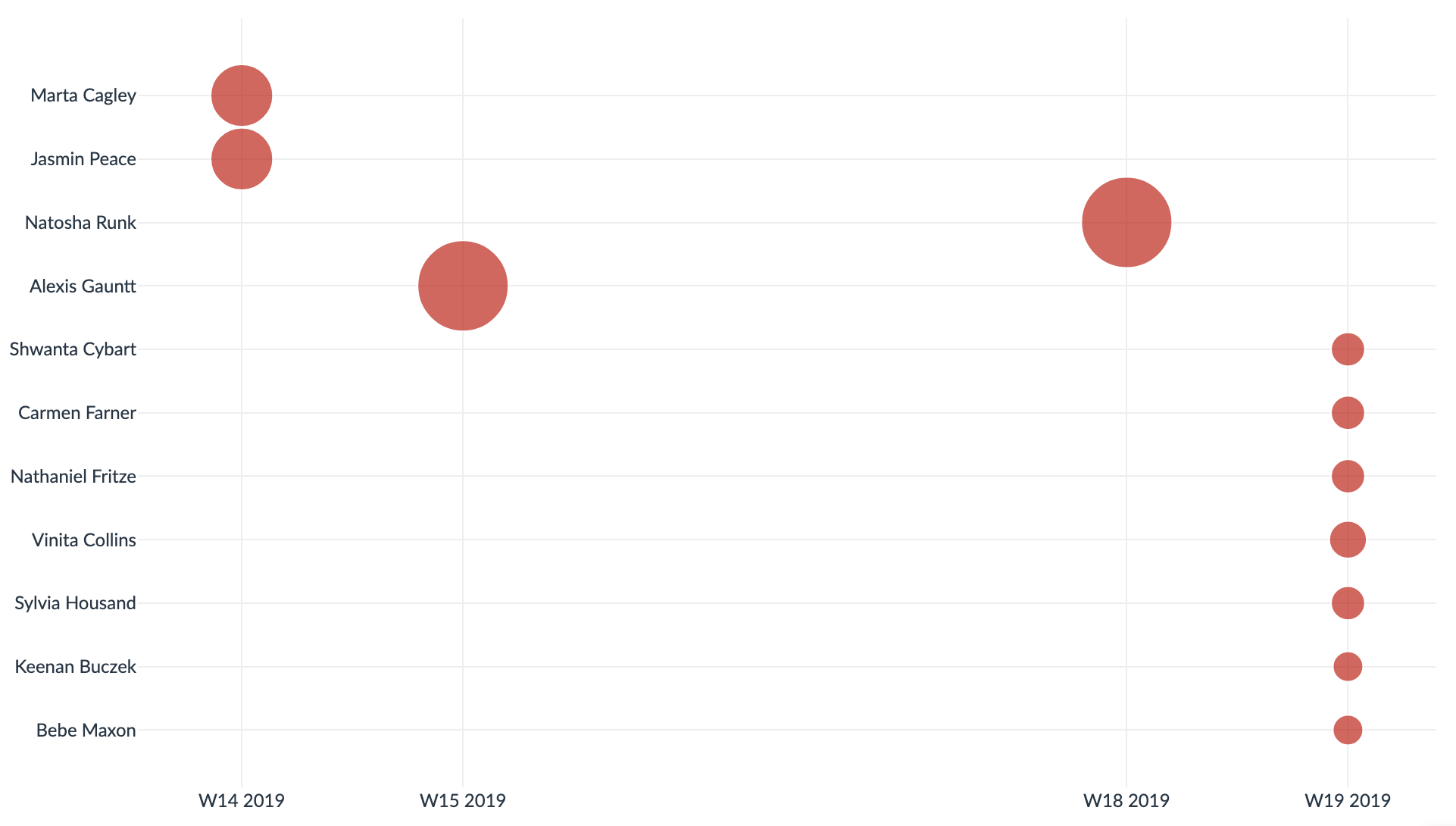 Comprehensive reports in this work tracker template allow you to see both the bottlenecks and the reserves in a pivot table or chart (using a punchcard for example).

Calculate the costs
You can use this template for projects of all types and sizes. In real time, you can monitor employees time spent on individual projects and make sure the investments stay within profitability. Various charts provide an insight on which projects are most valuable and which should be rather abandoned.
See how much the work costs you – by month, by employee, by project.

Try the Template
Try the template right here1).
1) Some of the functions are available only after a registration.
Work Tracker Template Integrations
Due to Zapier integrations it is possible to connect your project tracking with the tools you already use, like Asana or Slack.
Upon a task mention, the detail can be displayed in a Slack message for instance. Or the whole task can be copied from/to Asana upon a change.
Best suited for
Company size: small, medium, large
Team size: 1-500
Project complexity: project tracker, and an employee org chart connected with a detailed log of work/tasks done
Industry: any where work is tracked on projects or contracts
Simplify your work
with this template.