Assign tasks, set priorities, establish due dates, and more, all within an intuitive platform that adapts to your team's workflow.
Gain a comprehensive overview presenting exactly how you need it, enabling faster, smarter decision-making.
Delegate routine tasks to Lumeer's powerful automation features. Save time and focus on what matters.
Seamless Task Management
Manage Tasks in One Place
Keep all tasks in a single place that organically fits your team's work style. Say goodbye to juggling multiple Excel files.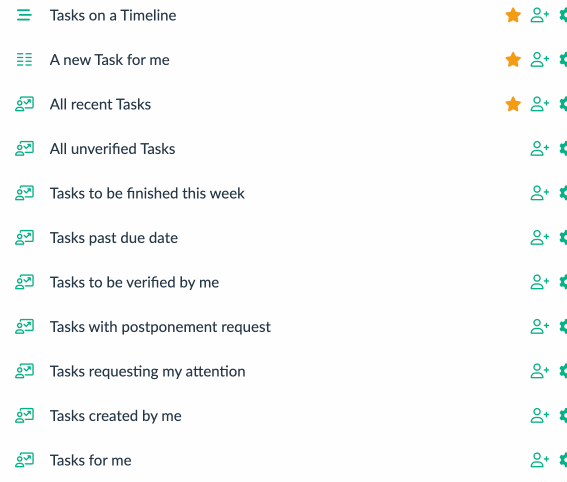 Tailored Insights
Stay on top of your team's progress
Who's available? How many tasks are completed? Stay on top of your team's progress with an intuitive interface that presents real-time information exactly how you need it.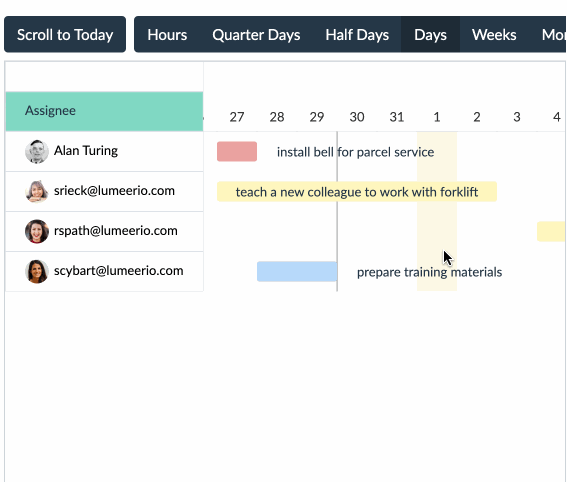 Meet the deadlines
Set due dates and never miss a deadline
Schedule tasks, receive reminders, and get notified upon task completion, all within an easy-to-use platform that naturally fits your schedule.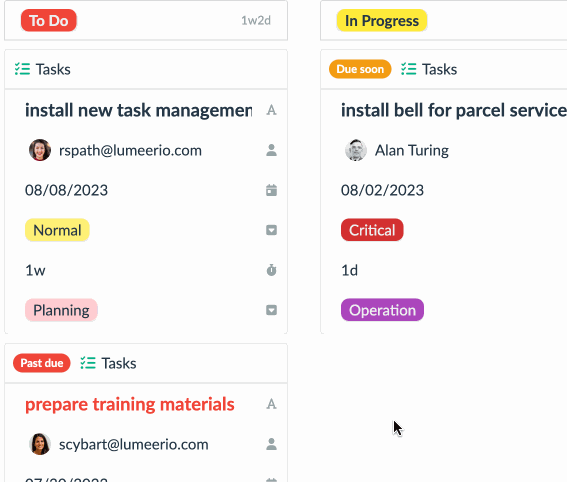 Customize Your Tasks.
Simplify Your Work.
Experience the power of a flexible, tailored task management tool.