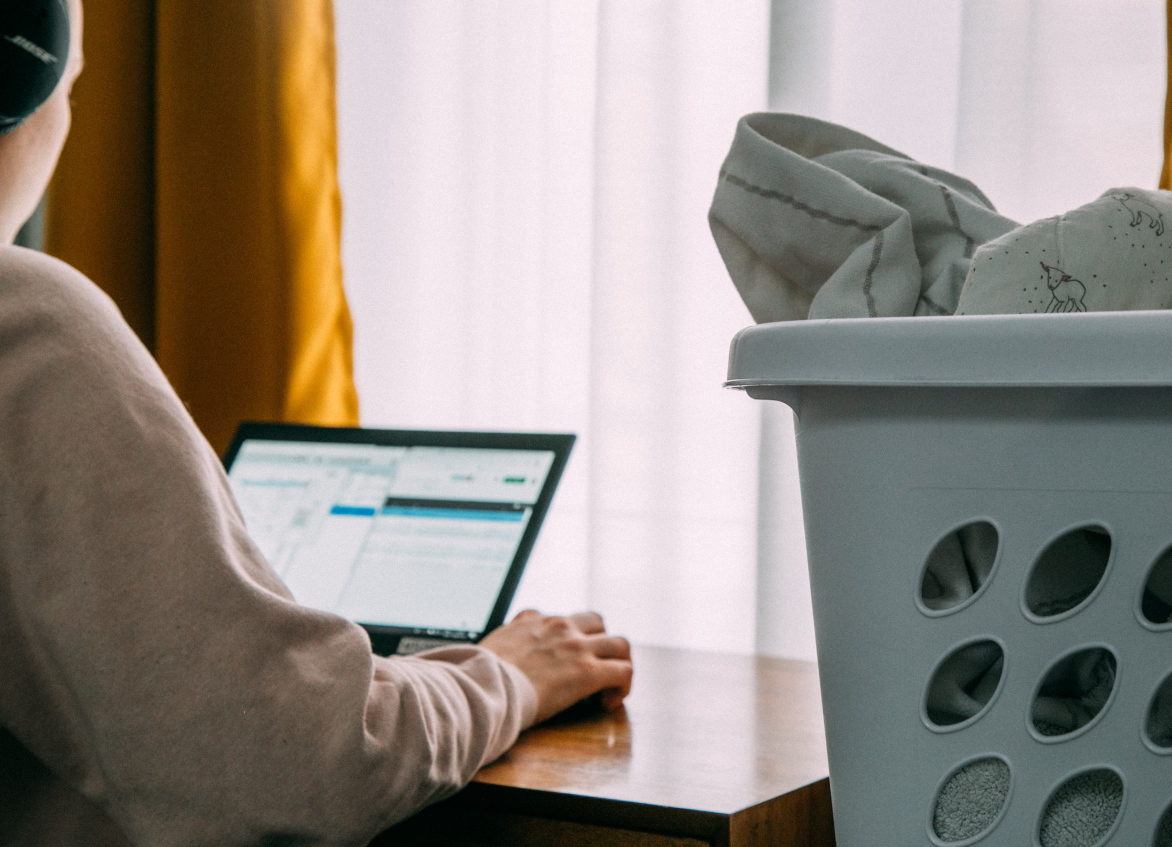 Work anywhere, anytime. Enable remote teams to stay productive. Keep everyone on your team aligned and motivated.
Whether you work for a remote company or work from home only temporarily, this remote work template is for you so that you can collaborate and share information with your teammates.
If you wanted to know what challenges are there in the remote work and how to handle them, there is a great article at Harvard Business Review – 15 Questions About Remote Work, Answered.
When you're on a distributed team, you need a set of tools that will help you drive alignment and keep the right direction. This remote work template is an all-in-one source of truth for your entire team.
The template combines project tracking, team OKRs (see How to track OKRs), an org chart, and, of course, a detailed task tracker.
The Detailed Task Tracker
The tasks have an autogenerated ID for an easy reference. There is an evidence of all important state transitions (created, updated, resolved, planned and due date).
You can define your own workflow steps, priorities, tags or components, types of tasks (a task, an issue, a customer ticket etc.).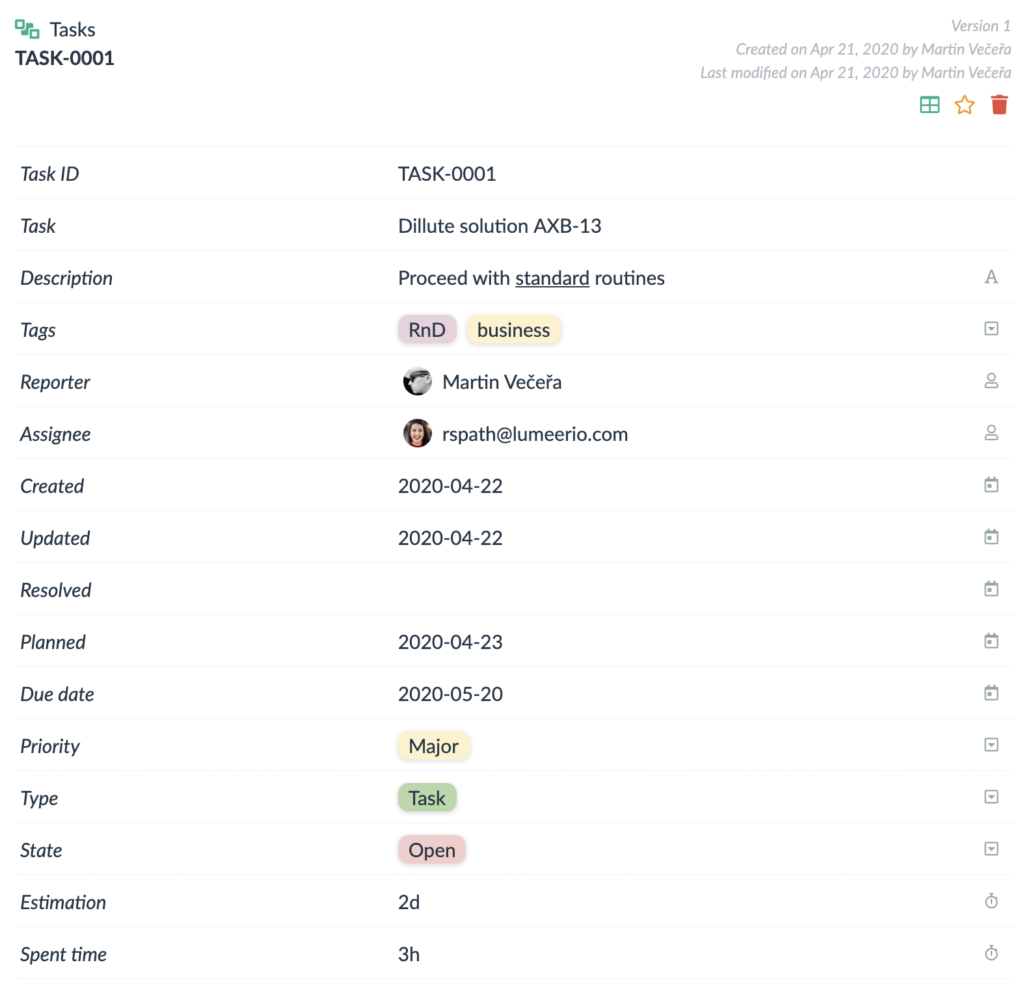 Manage projects and OKRs
For every task there is a time estimate and a record of real work that has been. Everything can be easily reported in a Pivot table, or a Chart. Moreover, the whole action plan can be directly seen on a Timeline (Gantt chart).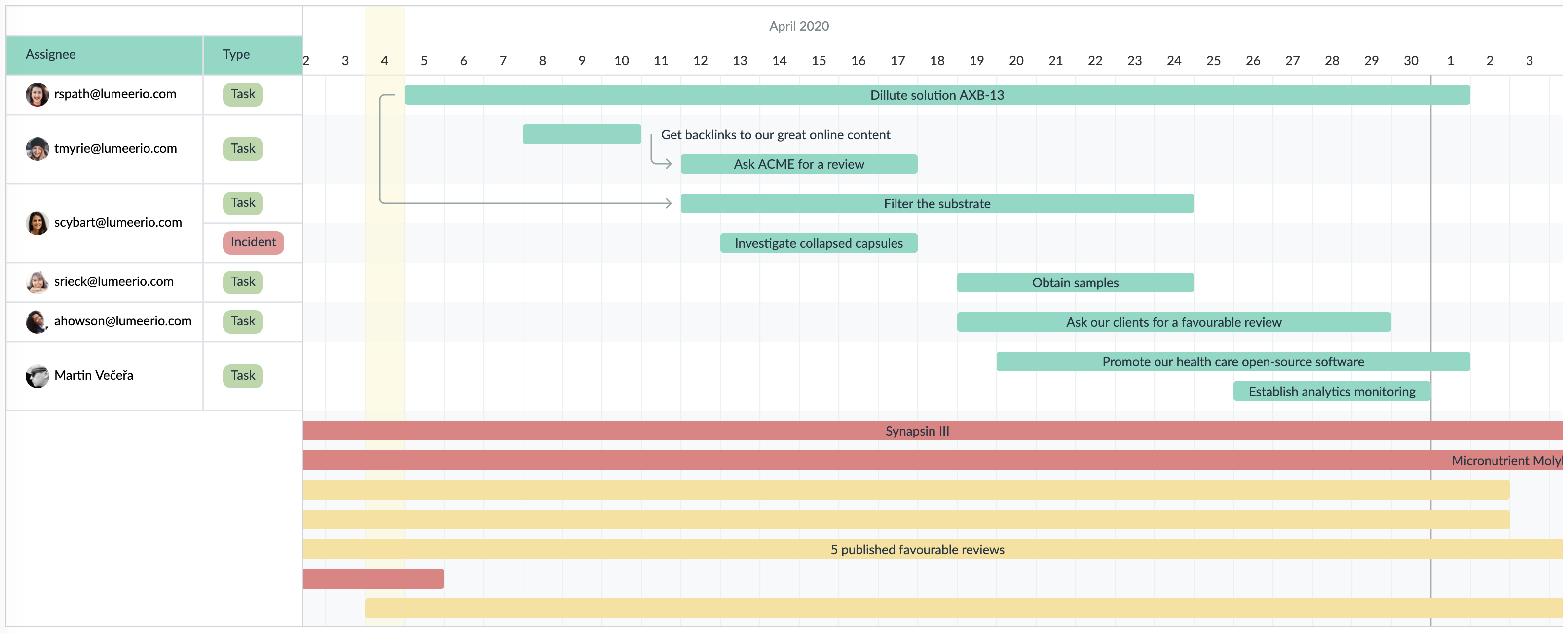 Work on customer projects and store all the information in one place. Keep an eye on your internal OKRs and initiatives.

Track the remote work progress
The best way to get an overview of the tasks for the whole team is to check them on a Kanban board.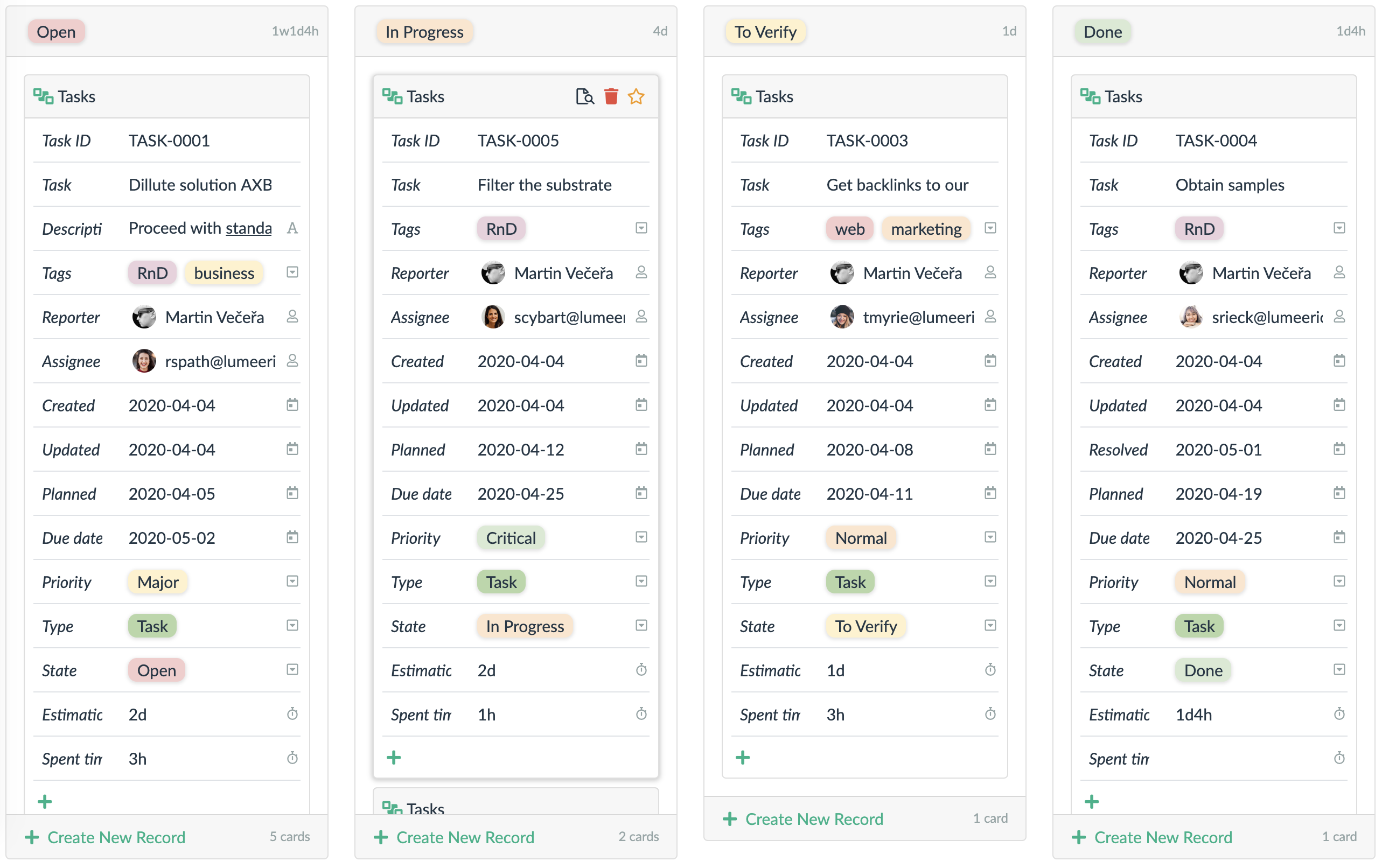 See the current tasks and their progress. Update the status easily as you move forward.
Manage your workload
This remote work template is ideal to give you a high level overview.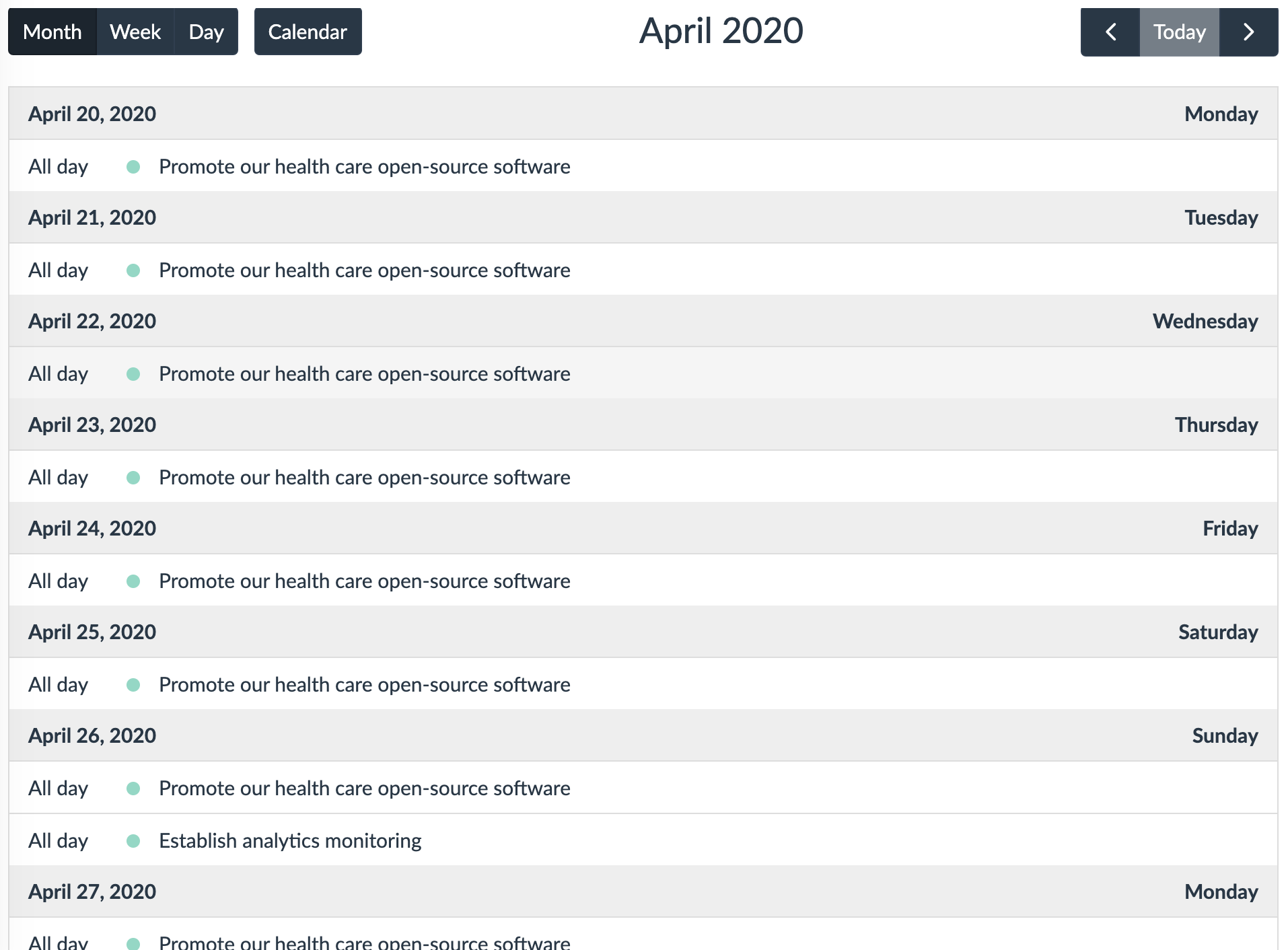 Plan your tasks, calls and meetings. Use the calendar to create daily, weekly and monthly to-do lists.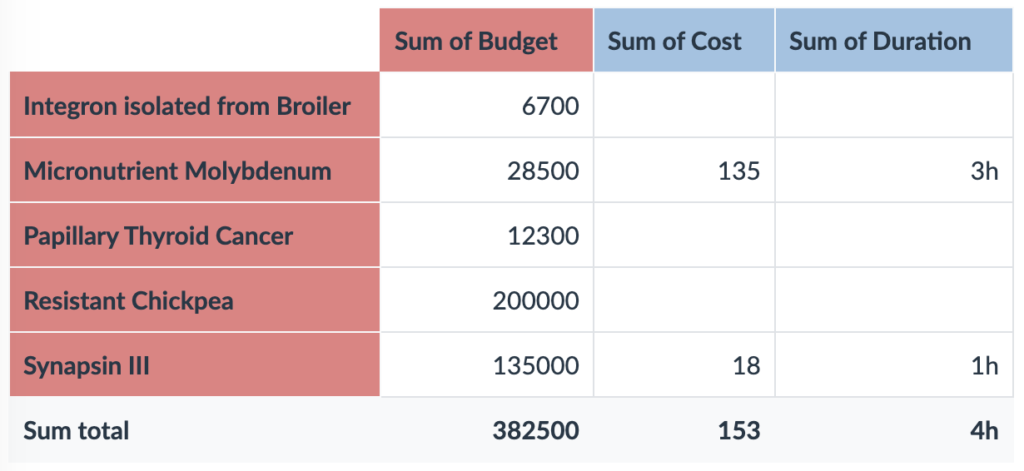 Try the Template
Try the template right here1).
1) Some of the functions are available only after a registration.
Remote Work Template Integrations
Due to Zapier integrations it is possible to connect your project tracking with the tools you already use, like Asana or Slack.
Upon a task mention, the detail can be displayed in a Slack message for instance. Or the whole task can be copied from/to Asana upon a change.
Best suited for
Company size: startup, small, medium, individual teams in large companies and enterprises
Team size: 1-30
Project complexity: project tracking, team OKRs, an org chart, and a detailed task tracker
Industry: any where remote work is suitable
Simplify your work
with this template.