Maximize Your Productivity with Project Portfolio Management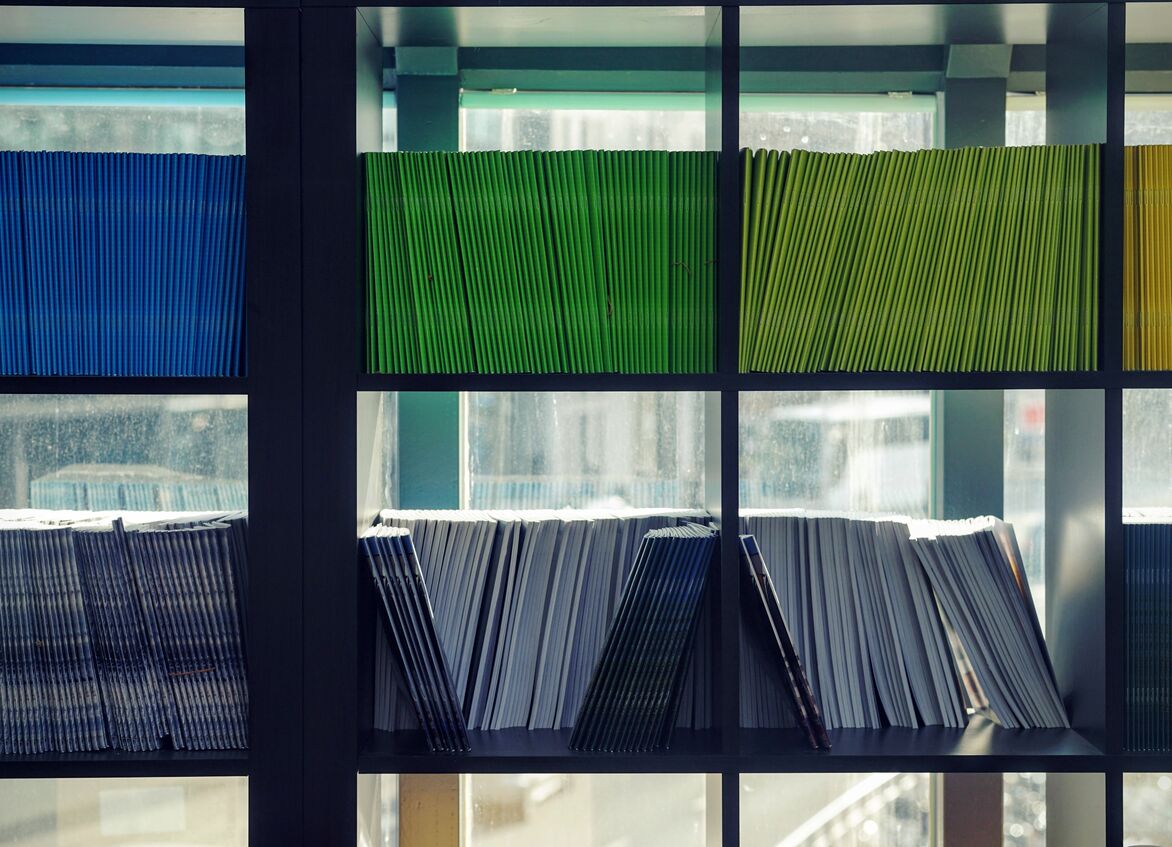 Organizations typically have more work to do, than resources available. In other words, there are more projects than people and money needed to complete them all. Fortunately, project portfolio management comes to help.
Project portfolio management does not magically bring you any extra team members, nor does it suddenly increase your budget. However, it tells you how to get the best value from your projects with what you currently have!
Project portfolio management is a centralized and well organized set of methods and processes to analyze and manage current and future projects. This is done on key project characteristics that help companies with proper decision making.
The objectives of Project Portfolio Management are to determine the optimal resource mix for delivery and to schedule activities to best achieve an organization's operational and financial goals, while honouring constraints imposed by customers, strategic objectives, or external real-world factors.

Wikipedia
Even though companies invest a lot in people and their projects, the results are often poor, because they often focus on wrong projects or keep working on too many projects at the same time.
The Reality of Projects
Let's see what are the recent findings of the Project Management Institute (PMI) on project management:
Failed projects – 27% of projects do not meet original goals or business intent.
Scope Creep – 34% of projects ended up needing way more resources or more work to be delivered.
Schedule Overruns – 45% of projects missed their original anticipated deadline.
Cost Overruns – 38% of projects did not complete within the original budget.
Poor project portfolio management goes hand in hand with great frustration of employees, especially project managers.
Wellington regularly publishes their annual State of Project Management report. Similarly, PMI publishes their Pulse of Profession report. You can definitely see an improving trend in project statistics, however, the results are still far from ideal:
Project Visibility – 47% of companies do not have access to real-time project KPIs (with 50% spending 1 or more days manually collecting report data)
Inconsistent approach – 42% of organizations fail to apply defined project methodology consistently.
Strategic alignment – 44% of projects fail due to a lack of alignment between business and project objectives.
Resource management – 60% have difficulties finding the right resources at the right time.
Benefits of Project Portfolio Management
Organizations investing in proven project management practices save 28 times more money because a greater number of their strategic initiatives are completed successfully.
The key benefits of using Project Portfolio Management are:
Better Project Controls
Better Decisions
Enhances Risk Management
Increased Project Delivery Schedules
Better Alignment with Business Strategy
Better Resource Allocation
Improved Communication
Increased Return on Investment

How To: Project Portfolio Management
The key objective is to focus the limited company resources on to the best projects. And be brave to say NO to the others, that might be good as well, but not exceptional.
There are three main stages of the project portfolio management:
Ideation – ideate and develop project proposals that advance business strategy.
Planning – select effective portfolios and devise pragmatic project plans.
Management – orchestrate execution and help ensure performance and outcomes are on track.
During the ideation stage, we capture and analyze projects. We are asking questions like:
Are the project's strategic objectives aligned with the overall business strategy?
What resources, data, budgets do we need for the project? Do we have these in-house?
What are the metrics or KPIs to measure project success?

Once, we have collected the project ideas, they need to be formally validated. Make sure that the estimates are realistic, the ideas make sense and are strategically aligned.
Track as many meta-data to your ideas as possible, as this can help you to select the best projects for execution.
The appropriate ideas can get into a review for a project selection process.
Projects Selection
The main goal is to figure out the ideal project mixture. You need to maximize your potential gain with the smallest costs (i.e. least resources) possible, in the shortest amount of time, and with the highest quality. Is that even possible?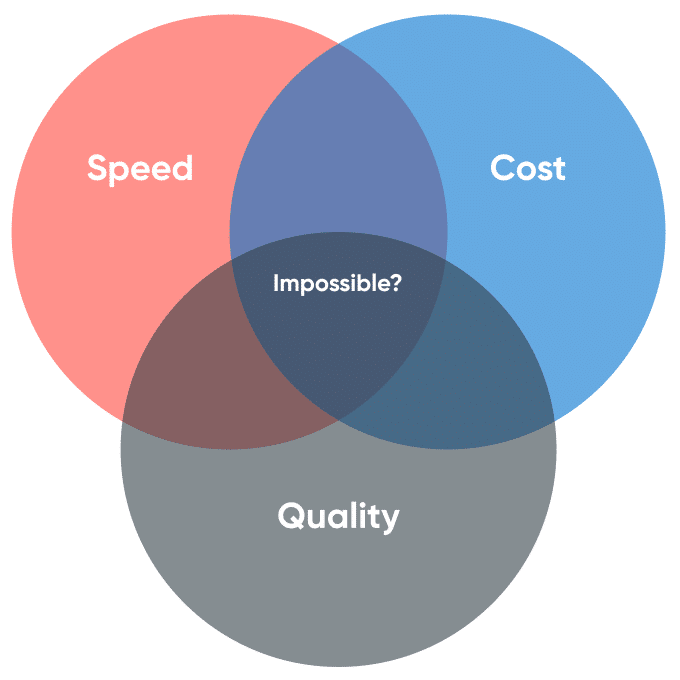 There are various formal methods to help you maximize the portfolio's value. You should definitely have a look at PMI's How to do the right project at the right time.
Lumeer instantly allows you to have a look at your projects portfolio from many points of view. Lumeer also introduces transparency and simplifies communication, because all team members have the up-to-date state of the portfolio available at a glance.
It cannot be stressed out enough that in order to achieve the almost impossible balance, a good communicate is the key!
But selecting the best projects portfolio is not all.
Planning
From the ideation stage we move to the planning. This is where ideas are turned into full blown requests or business cases. These help us decide whether the projects are feasible and whether we should embark on them at all, and approve them and invest in them.
Look at all costs and resources in detail. Check on the company strategy alignment. Select milestones and KPIs. Select the best program, portfolio, project type, project category…
Lumeer helps you with tracking anything you might need for your specific use case. Plus there can be tasks automatically created for individual departments or team members to start providing their inputs simultaneously.
Everybody builds the same thing at the same time without any hassle of passing documents, emails, or sync meetings.
And btw, It is never too late to stop a project within the planning phase if you realize something is wrong. Maybe the project just needs to get back to the ideation phase of the project portfolio management to figure out more details.
This more detailed planning then gets us all specific tasks and resource utilisation in various points in time. So that we can manage the execution and monitoring the project progress.
Monitor and Manage
As soon as we indentify project reporting requirements, we can kick off ordinary project management work.
However, this is not where the work stops for a project portfolio management office.
Management needs to have access to all the projects in the portfolio and needs to be able to collaborate on prioritization, budgets, reviews, milestones, resource allocations…
The portfolio managers work closely with project managers to:
Monitor the project performance
See if project still meets its original objectives
Make tough decisions to rescue, re-scope, or cancel projects
Manage requirements for change in the middle of a running project or the whole portfolio
Regularly review the whole portfolio (quarterly, annually)
Project Portfolio Management with Lumeer
Lumeer's flexibility allow organizations to successfully implement Project Portfolio Management in a very short amount of time. This is mainly because companies can keep using the processes and ways of daily operations they are used to.
The platform easily accommodates to company needs. On the other hand, Lumeer makes it immediately visible on what projects organizations should focus.
With Lumeer, companies get a tool that helps you in the following key areas:
Collaboration – boost teamwork through inherent online collaboration.
Insights – gain at-a-glance insights to make informed and timely decisions 24/7.
Creativity – allow employees to easily submit project ideas.
Governance – manage everything from everyday work, tasks, ad hoc projects to full PPM.
Automation – offload repetitive and mundane tasks to a reliable platform and get more time for successful project execution.
Flexibility and Extensibility – customize and extend Lumeer's project portfolio management solution to best serve your business environment.
Cost – minimal upfront costs with predictable monthly payments
Visual simplicity – visual views help with identifying important steps and provide a simple guide to begin or improve PPM capabilities.
Try our Simple Project Portfolio Management template if you just want to start to track your projects. This is ideal for smaller teams or organizations. The ideation, planning, and execution phases are sort of connected. There are no extra processes or approvals needed.
If you need to go on a professional level with all the best practices baked in from the very beginning, the Project Portfolio Management template is best suited for you.
Our clients in civil engineering often use a hybrid approach between these two. See this in our Civil Engineering Projects Management template.
Pick a template,
make it all yours

!
See other features that will
make you more productive.