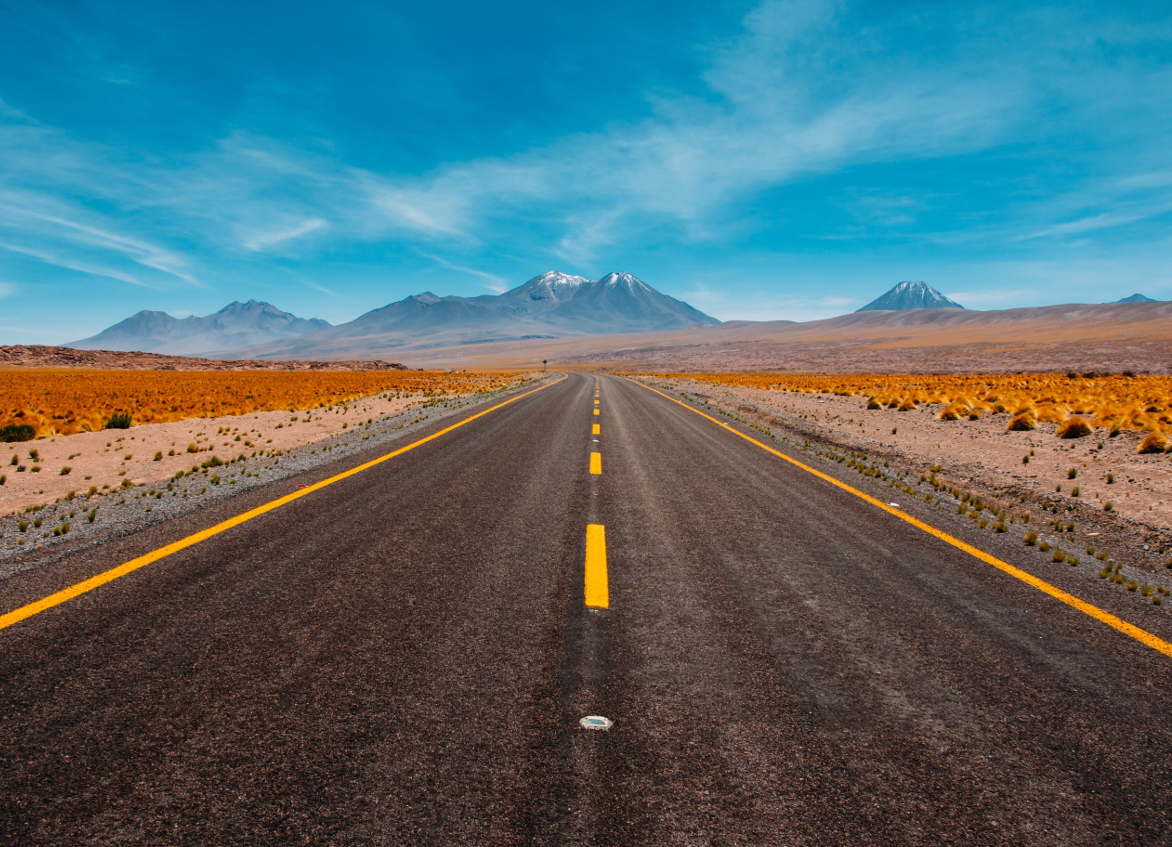 Plan new product or features and stay on course building amazing products.
Creating new products or product features is exciting, but planning the feature roadmap — and keeping everyone on track — can sometimes be messy. Plans don't go as planned and the team is using many tools to communicate and track progress / needs. Fortunately, this product roadmap template is here to change that.
Every great product needs a roadmap. Product managers, team members and stakeholders – they will all benefit from transparency and sharing of the information.
But creating a roadmap is not easy. Every company demands a different type of the roadmap. Have a look at the step by step process to create the roadmap – 3 Different Types of Roadmaps every PM should know.
This template combines features tracking with releases planning and tasks that deliver the features in time for a release.
Plan the releases
When trying to translate business goals into a product strategy, many product managers rely on a product roadmap. Product roadmaps are an essential part of product management that keeps both internal stakeholders and external stakeholders informed with strategic direction.
Manage the releases, plan the dates and keep track of the status. Make everybody aligned with what's coming and aware of the deadlines. Get an instant overview in timelines.

Manage the features
Our Product Roadmap template will provide an agile tool for all types of product creation or development. From high-level, long-term product vision to the launch of a new product or new feature, this roadmap template enforces best practices while working toward your product goals.
Start with the basic features, and then add even more in the upcoming releases. Create tasks for the features and assign work using connected tables.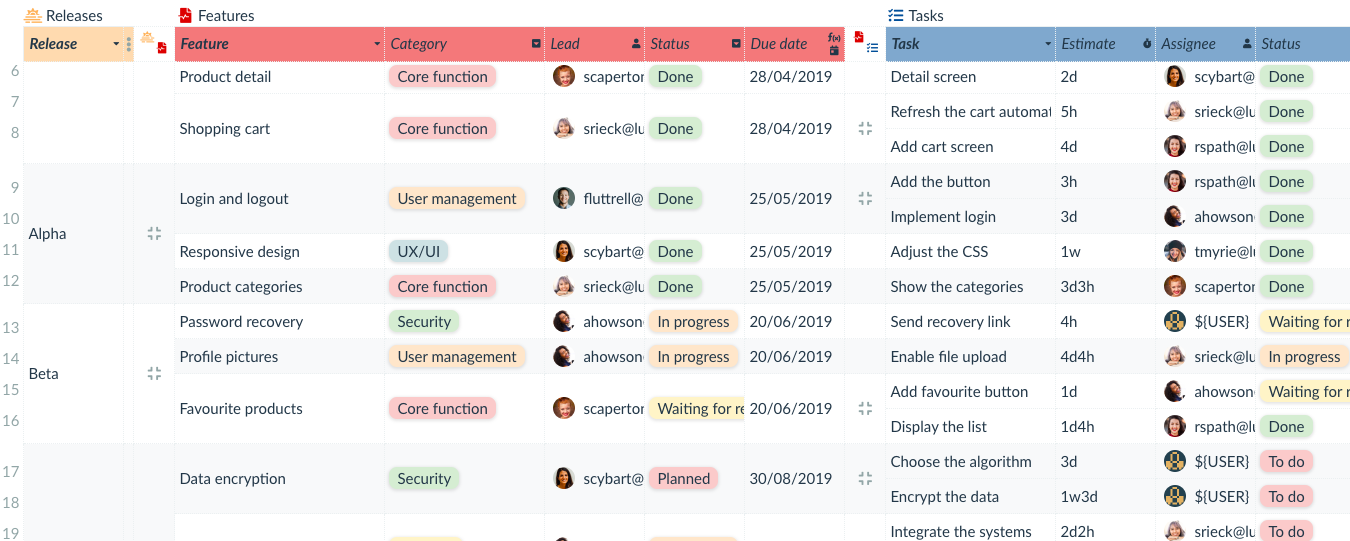 Track the work
Keep the team and key stakeholders on the same page by tracking product features, company goals, and team members. Ambiguity reviews can be performed to eliminate any doubts. Timelines provide a visual roadmap for the product team that can be organized at the feature level. Product backlog can be tracked as team members submit new feature ideas into the feature list.
Use the built-in pivot tables and charts to track everything and create comprehensive reports for all levels of management.

Try the Template
Try the template right here1).
1) Some of the functions are available only after a registration.
Product Roadmap Template Integrations
Due to Zapier integrations it is possible to connect your project tracking with the tools you already use, like Jira, YouTrack, Asana or Slack.
Upon a task mention, the detail can be displayed in a Slack message for instance. Or the whole task can be copied from/to Jira, YouTrack or Asana upon a change.
Best suited for
Company size: startup, small, medium, individual teams in large companies and enterprises
Team size: 1-50
Project complexity: features tracking with releases planning and tasks that deliver the features in time for a release
Industry: any where product development is planned and tracked as projects
Simplify your work
with this template.