Integrate Ninja Forms with Lumeer to get a better organization of your project. All the integrations help you to streamline your workflows and communication.
What is Ninja Forms?
Ninja Forms is a beginner-friendly drag and drop form builder that allows you to build beautiful, complex WordPress forms like a pro. Choose from a wide selection of starter templates or begin from scratch. Connect your forms to 1,000s of popular services. Accept payments and donations as well as let users upload files, send PDFs and register new users.
Ninja Forms is one of the more powerful plugins you could add to your WordPress site. On the surface, it's just another tool to build forms on your blog—and that's a great feature to add to WordPress.
But, with Ninja Forms' own extensions, you can do even more. Its most interesting extension, in some ways, is its Front-end Posting, which lets you edit pages and posts live on your site—no need to login to /wp-admin/ anymore.
There are tons of form plugins for WordPress, but few let you customize as much as Ninja Forms. It's the form plugin to pick if you want to deeply integrate your forms into your site, and use them to make a far more advanced site than WordPress offers on its own.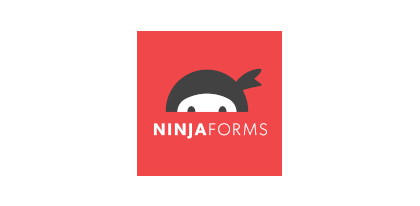 How Does Ninja Forms Work with Lumeer?
Many professionals (like marketing agencies for instance) depend on customer feedback to do their jobs. Ninja Forms is a flexible solution so that you can collect any data from your WordPress website or even allow your users/clients to directly edit the content. The collected data can be easily send into 1000s of different applications that you use throughout your organization, like Lumeer.
By hosting the forms on your website you can create a seamless customer experience by automatically creating tasks, counting statistics or customer satisfaction scores and have Lumeer handle the back end for you. See all the Zapier integrations between Ninja Forms and Lumeer.
What Can You Do with Lumeer and Ninja Forms Integration?
You can create automated processes that save you time and eliminate the need to manually enter data. For example:
Create a new task, support ticket, or client record when a form is submitted
Process submitted data and store them in the customer feedback
Update customer satisfaction score upon for submission
Collect employees survey results regularly and create statistics and trends
Need to Manage Your Project Now?
Signup with Lumeer for free. Plan, organize, and track anything you need in minutes. Create tasks, set priorities, align goals, manage resources and project across your organization in an easy visual way.
Use Lumeer to:
Need a professional help with your Ninja Forms integration? Contact us!