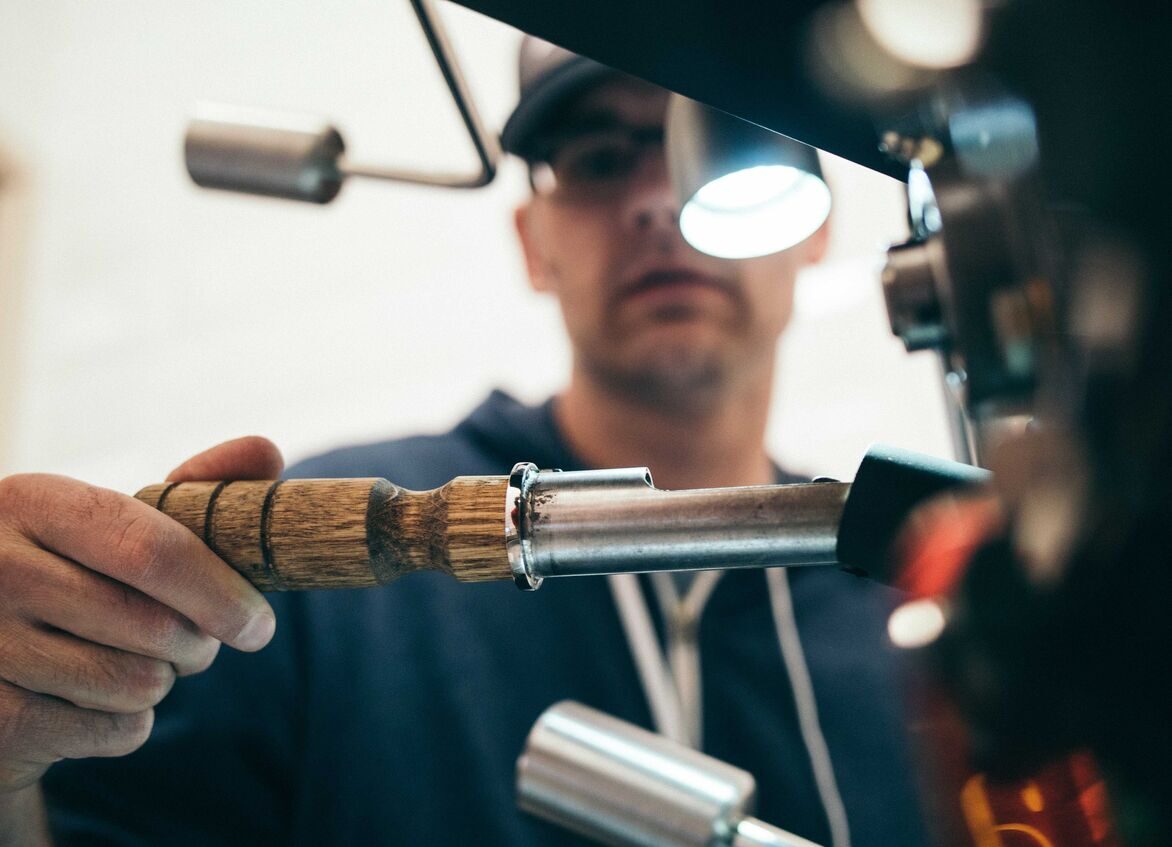 Never let anything fall through the cracks, and handle more contracts with this job tracking template.
In this simple Job Tracking Template you can track your clients, suppliers, and jobs (contracts).
Examples of businesses that operate contractually are:
Freelancers and Consultants: Many small businesses are operated by freelancers or consultants who offer their services on a project-by-project basis.
Contractors: Contractors, such as electricians, plumbers, and roofers, provide services for specific projects and are paid on a per-project or hourly basis.
Event Planners: Event planners offer services to clients for specific events, such as weddings, parties, and corporate events.
Web Developers and Designers: Web developers and designers often work on a project basis, creating websites and other digital products for clients.
Cleaning Services: Cleaning services offer their services on a contractual basis, providing cleaning services for offices, homes, and other buildings.
Temporary Staffing Agencies: Temporary staffing agencies offer workers on a contract basis, providing short-term or temp workers to fill specific job positions.
Catering Services: Catering services offer food and beverage services for events and special occasions on a contract basis.
In addition to track jobs and related information, this job tracking template enables several important aspects of a smooth business operation. Like a work operating system. Let's see how Lumeer supports your business.
Job Tracking Template Usage
Job Management
The crucial part of the template is the ability to create, assign, and track multiple restoration jobs in real-time, including job details, location, start and end dates, and status updates.
Of course, there are multiple ways to see the jobs. Choose the one that fits your needs.
Collaboration
You can easily collaborate and communicate between team members using comments on individual contracts. In addition, you can share all the job-related files in a single place. And, of course, you get notified of important updates.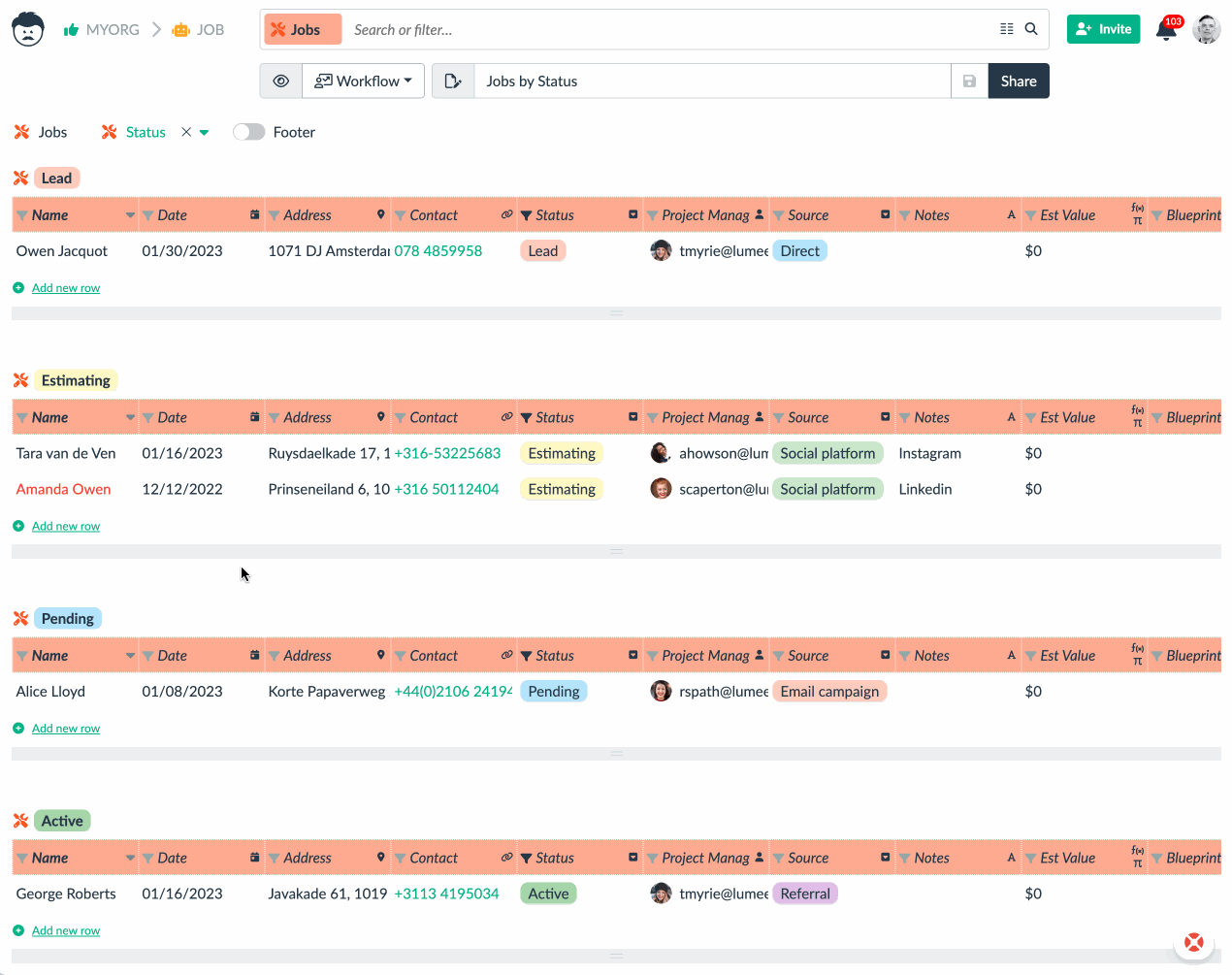 Task Management
The job tracking template allows you to create, assign, and track tasks, including setting priorities and deadlines. Tasks can be automatically created based on job status changes.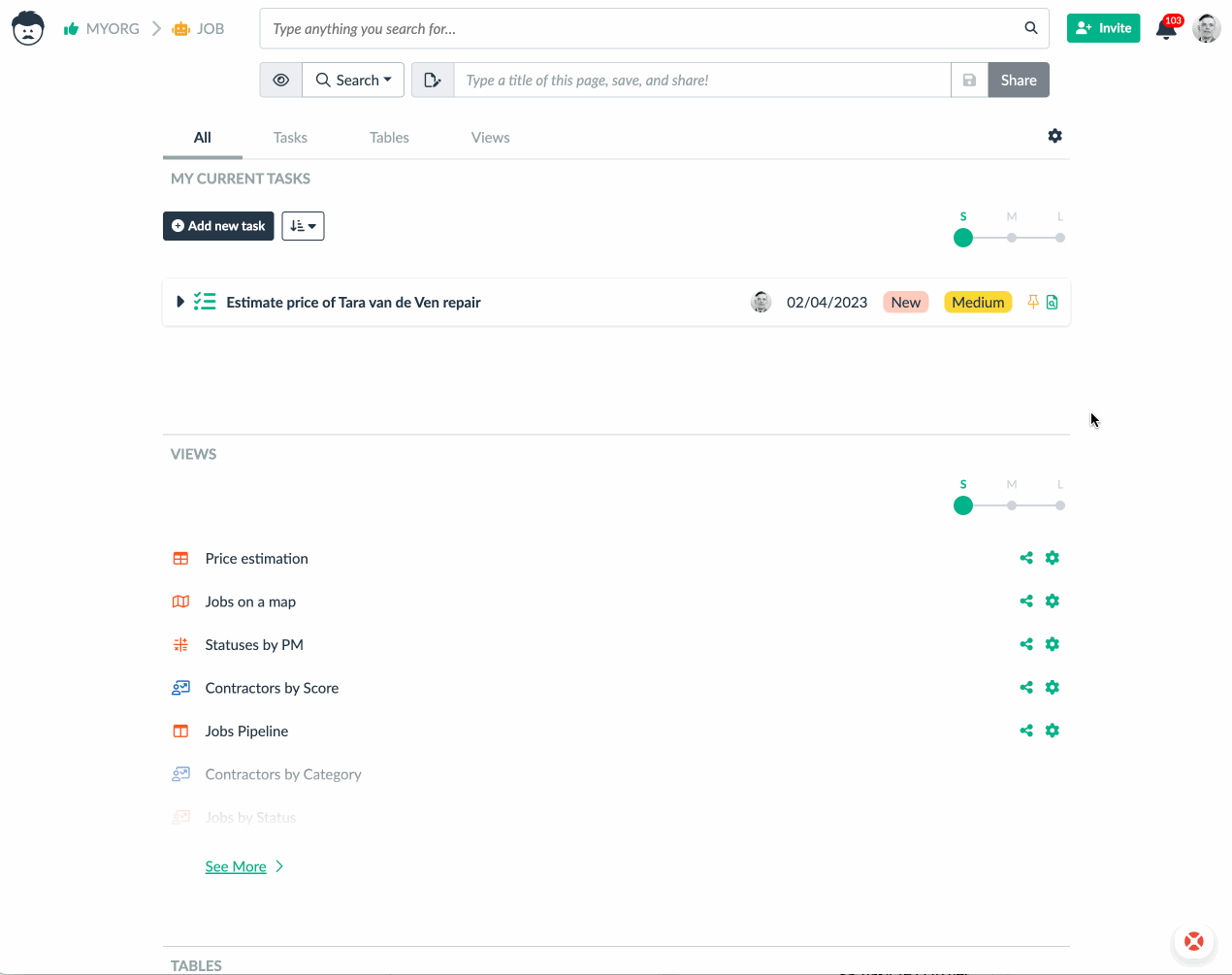 Time Management
Create timelines with execution plans, assign tasks to team members, track progress of work.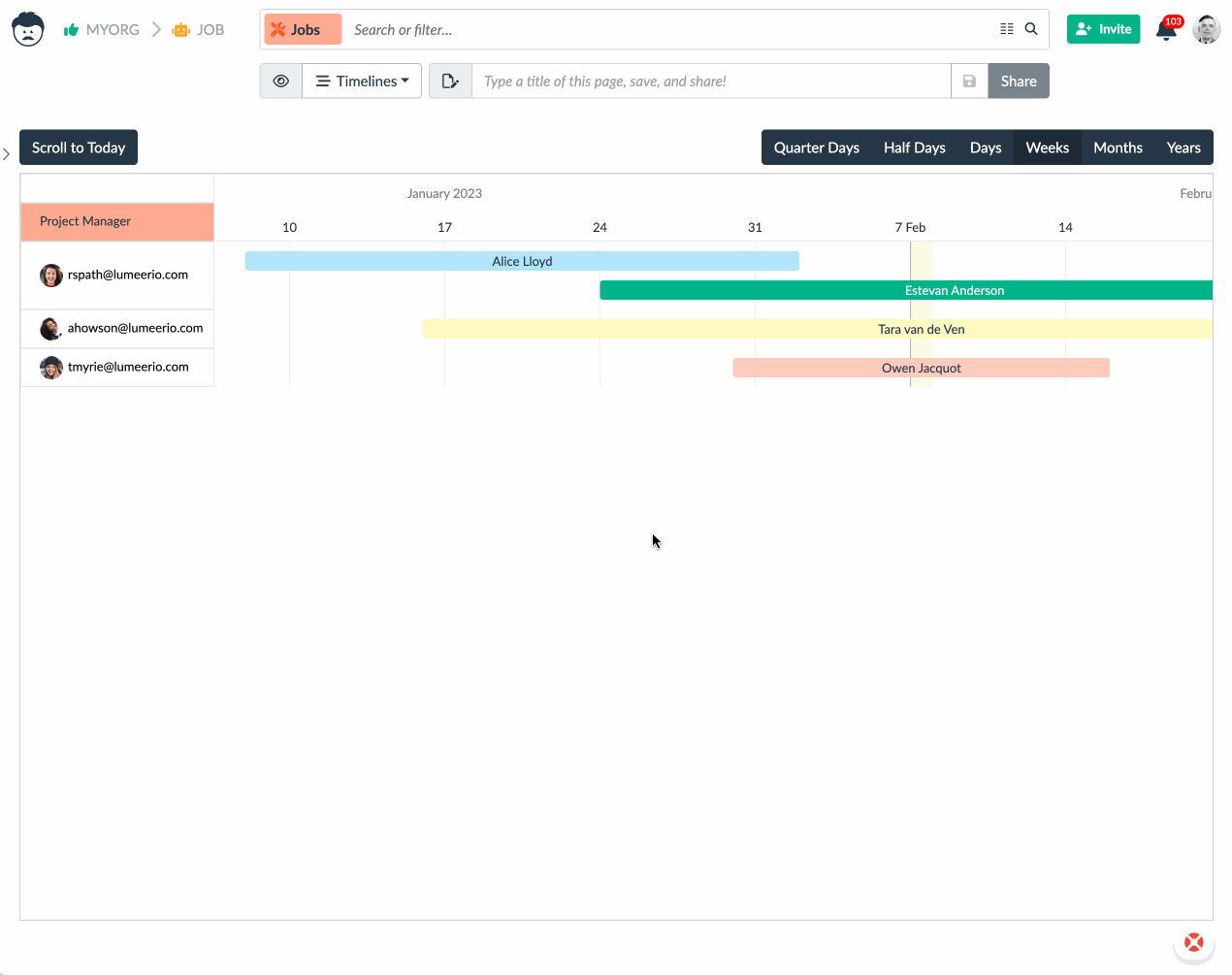 Resource Management
Assign materials, equipment, and manpower to individual jobs. So that you can estimate the costs and track resource usage during each project.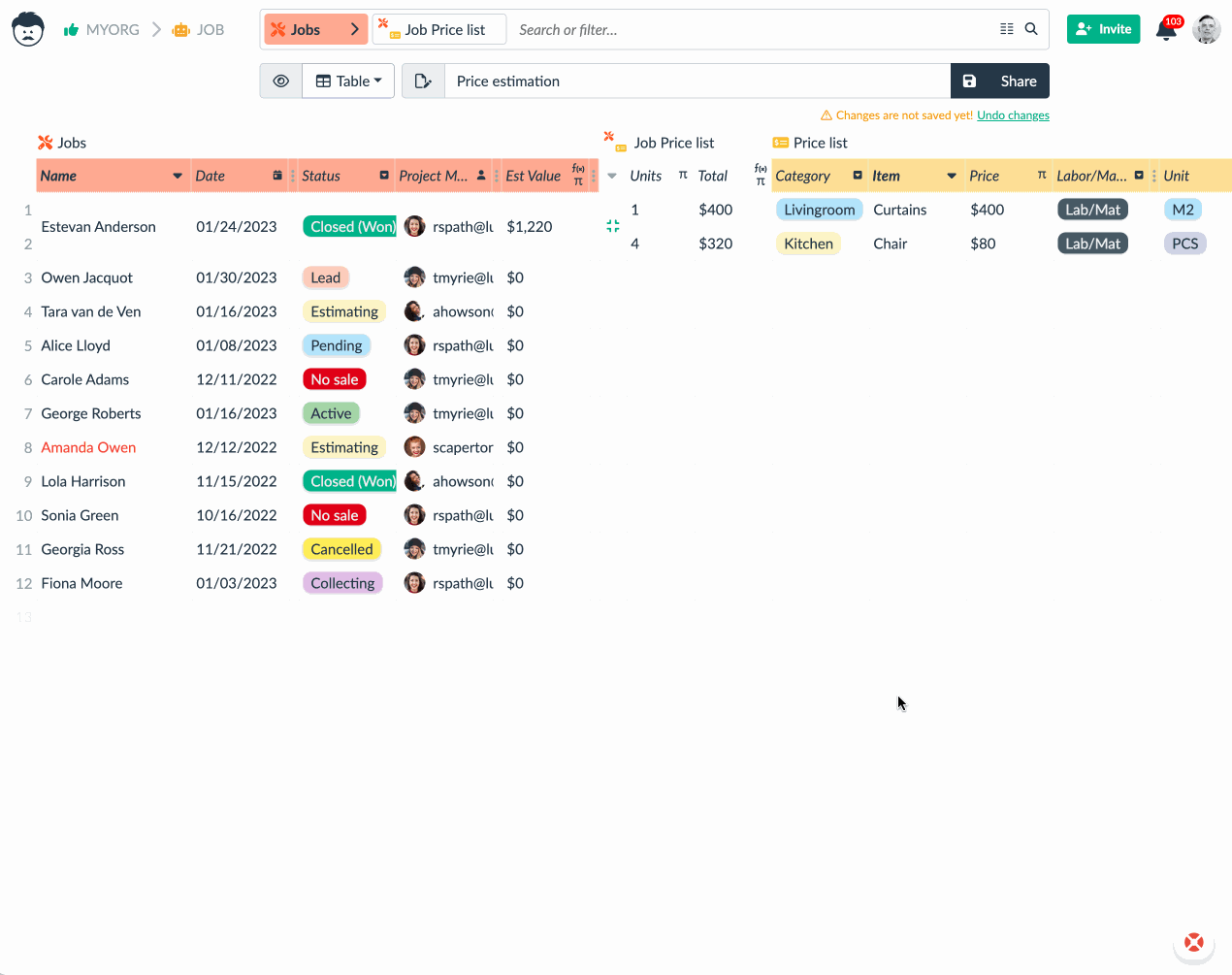 Document Management
Store and organize essential documents related to each project, including contracts, plans, and permits.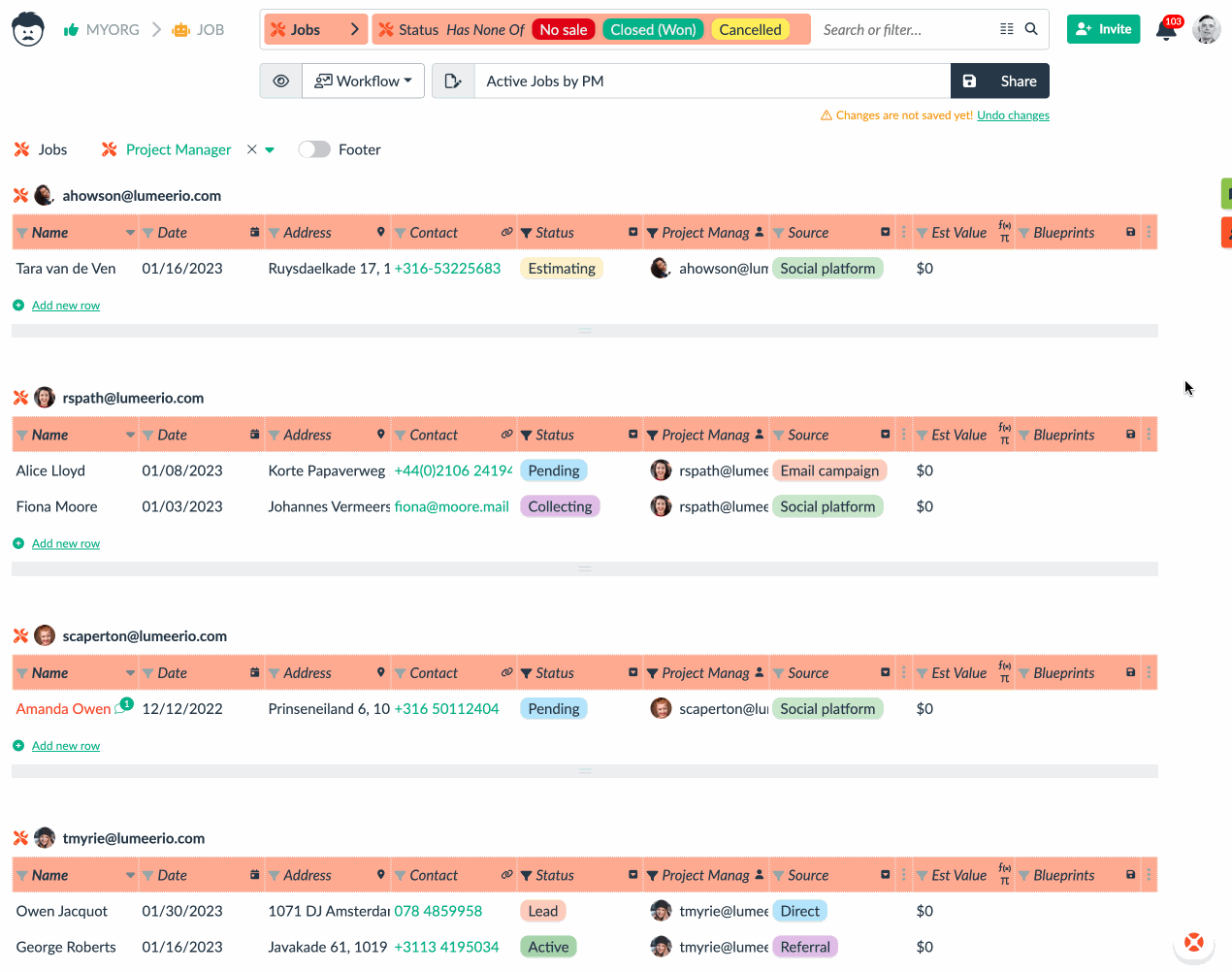 Customer and Suppliers Management
Manage customer information, including contact information, project history, and invoicing.
Similarly, track your suppliers, history of your collaboration, and score them accordingly.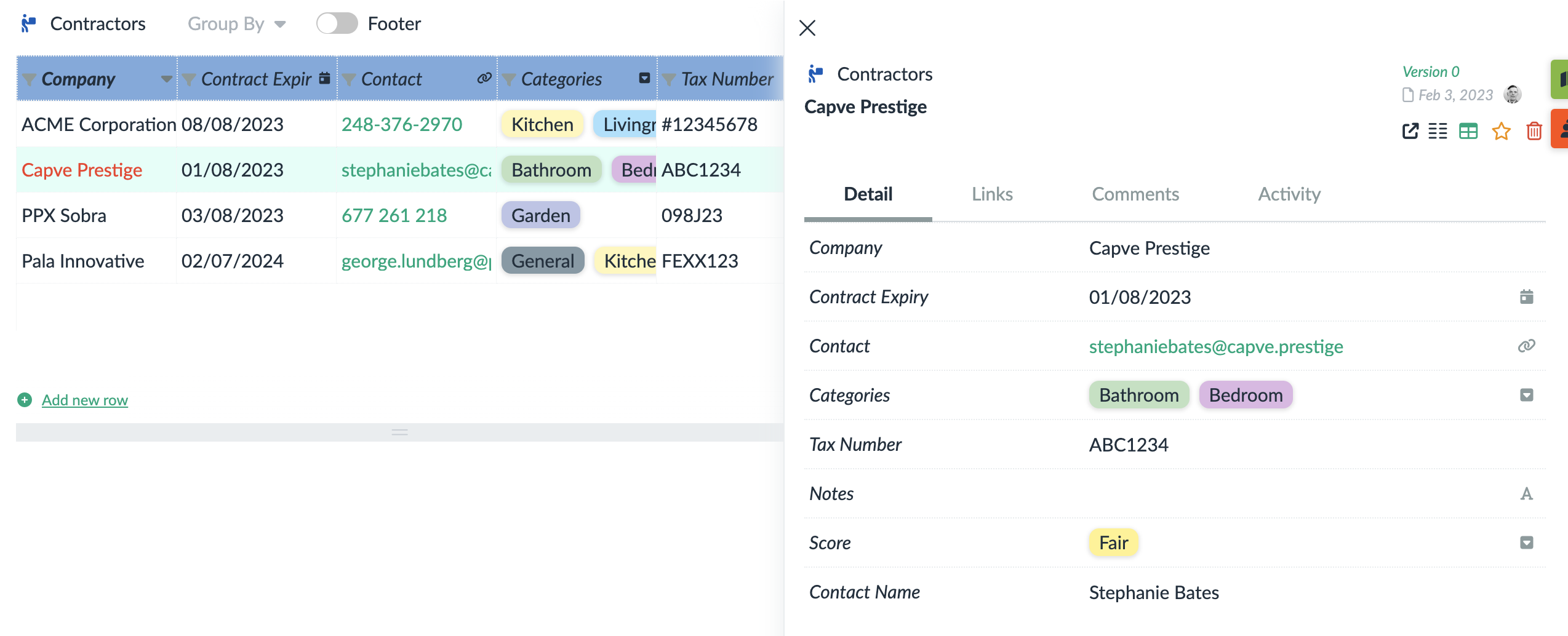 Reporting and Analytics
See reports that give you insights on where your business is. This helps you discover areas of improvement.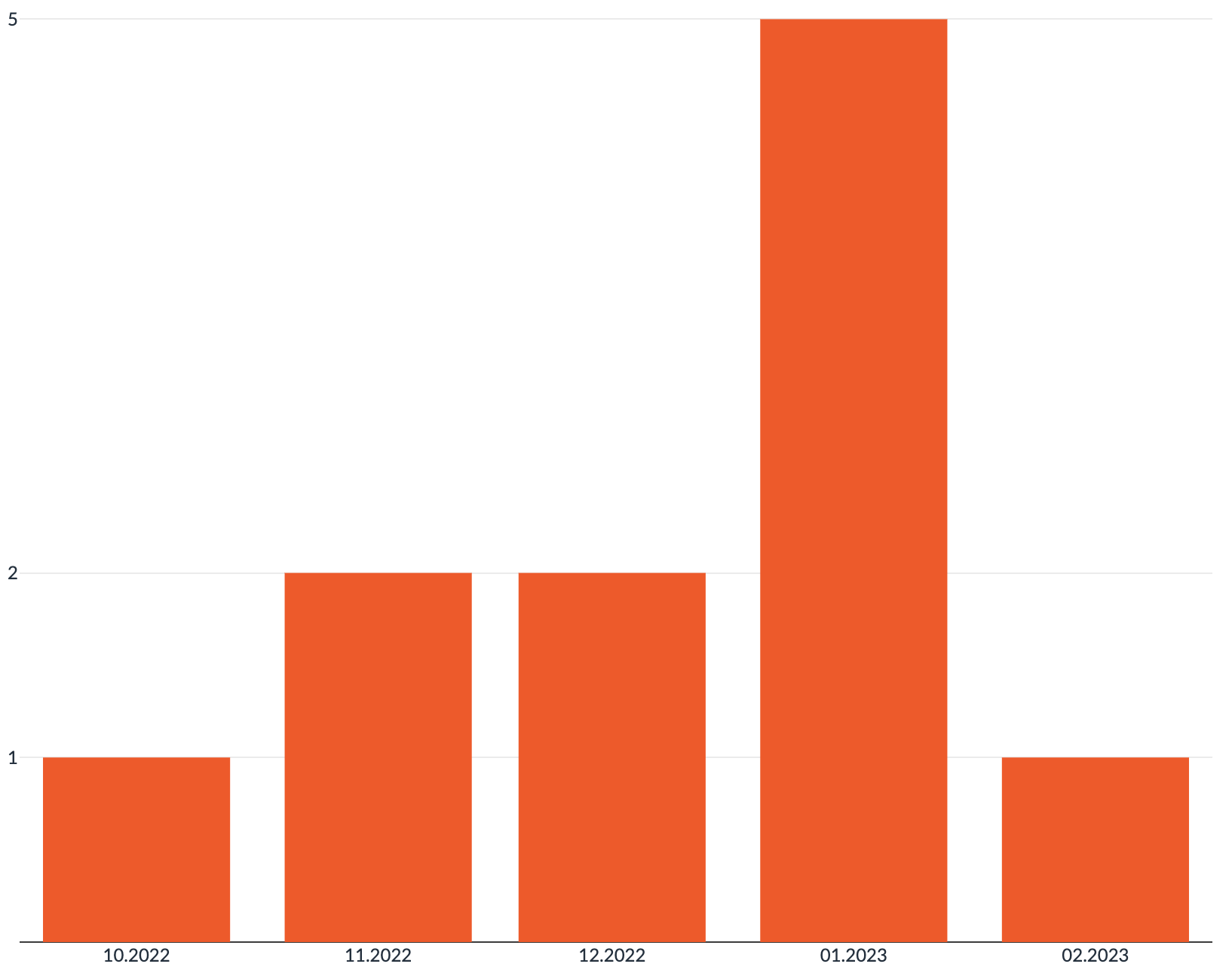 Mobile Access
Access project information and update progress from anywhere.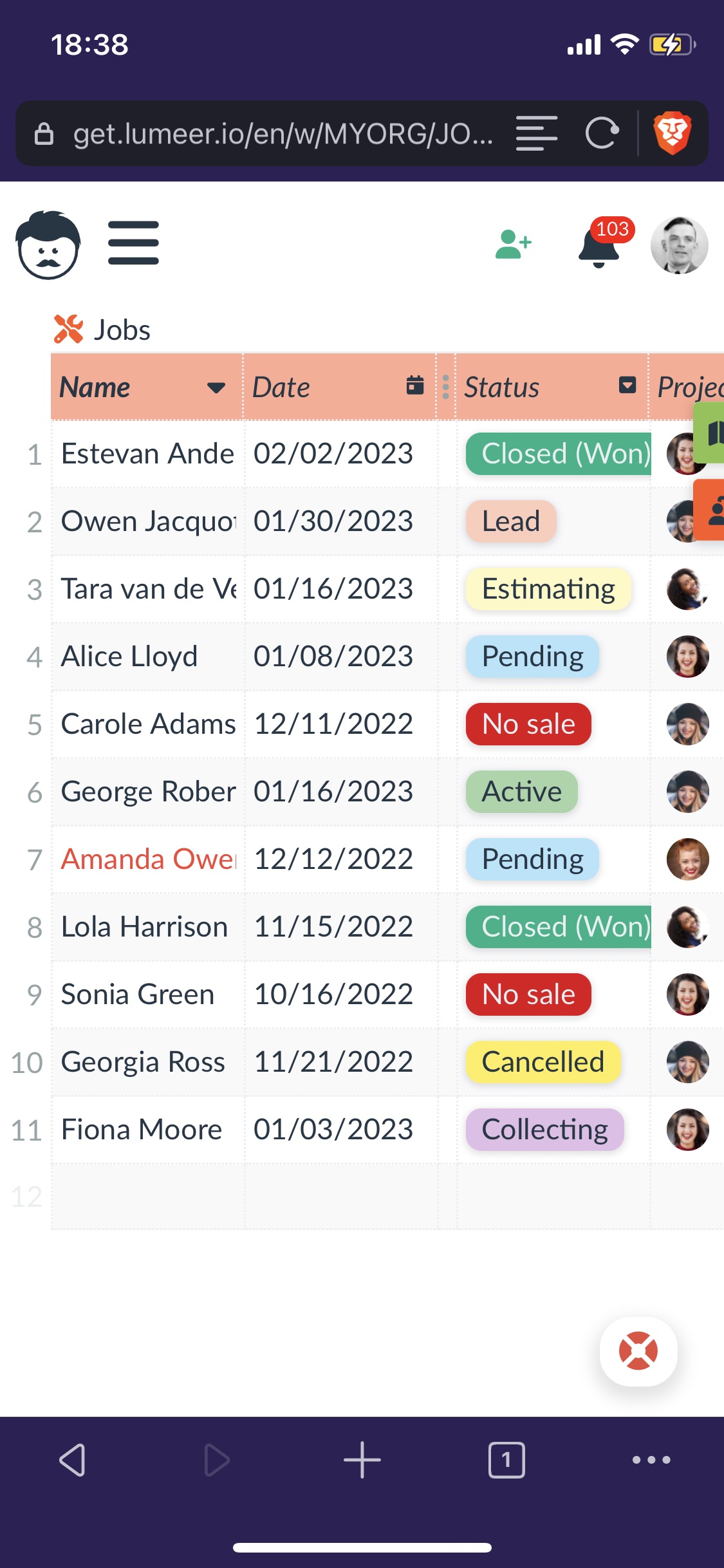 Try the Template
Try the template right here1).
1) Some of the functions are available only after registration.
Job Tracking Template Integrations
Due to Zapier integrations, you can connect your job tracking with the tools you already use, like Google Forms or Slack.
Upon a job mention, the detail can be displayed in a Slack message. Or you can have an inquiry form on a website that automatically creates and assigns a job record in Lumeer.
Customizations
Remember that flexibility and customizations are the key benefits of Lumeer. We will accommodate everything according to your specific needs and workflows. Automations will then carry out all repetitive and mundane tasks for you.
Try the template out and get in touch with us.
Best suited for
Company size: freelancer, startup, small, medium, individual teams in large companies and enterprises
Team size: 2-20
Project complexity: job, clients, suppliers tracking; collaboration and task management; project, resource, document management
Industry: any where clients and jobs need to be tracked
Simplify your work
with this template.