Inventory Tracking Template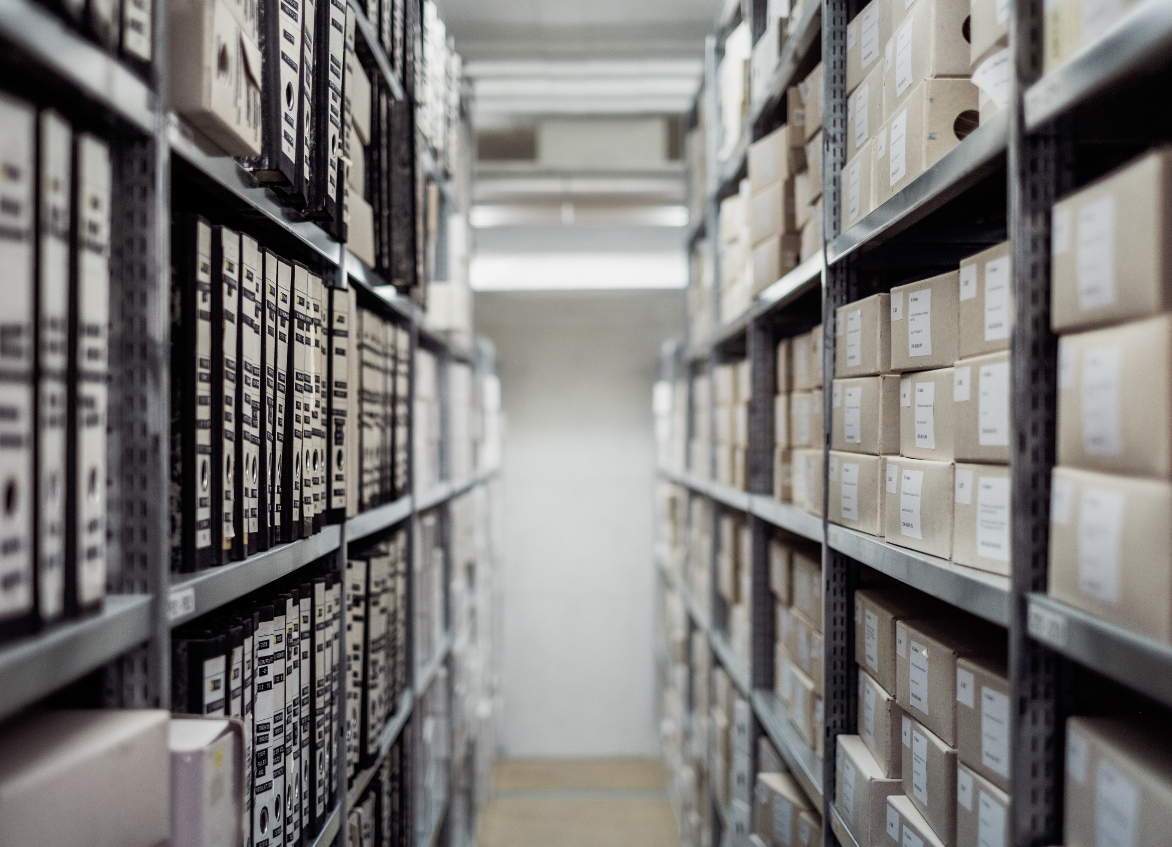 Real-time management of business inventory has never been easier
As the person in charge of inventory management, you probably have dozens of other responsibilities to juggle. Your business' inventory is a valuable asset, and tracking it all in a spreadsheet means multiple versions of the truth might exist. Free up some extra time with this inventory tracking template. Manage all your tasks with this deceptively simple inventory management system.
Wondering why is inventory tracking essential for your business? Do you look for insights on what workflow to use? Read more in an interesting article about Inventory management.
This template combines inventory tracking with orders from suppliers and their contacts.
Track Inventory
Perfectly optimized for tracking inventory levels across your business, this Inventory Tracking template can be updated in real-time from multiple locations. Use it to keep a complete list of all your items, prices, locations, suppliers, and orders. Track orders easily to stay on top of your stock levels.
See what items are below required stock levels and need to be ordered.

Use connected tables to build orders.

See the overview of the order in detail.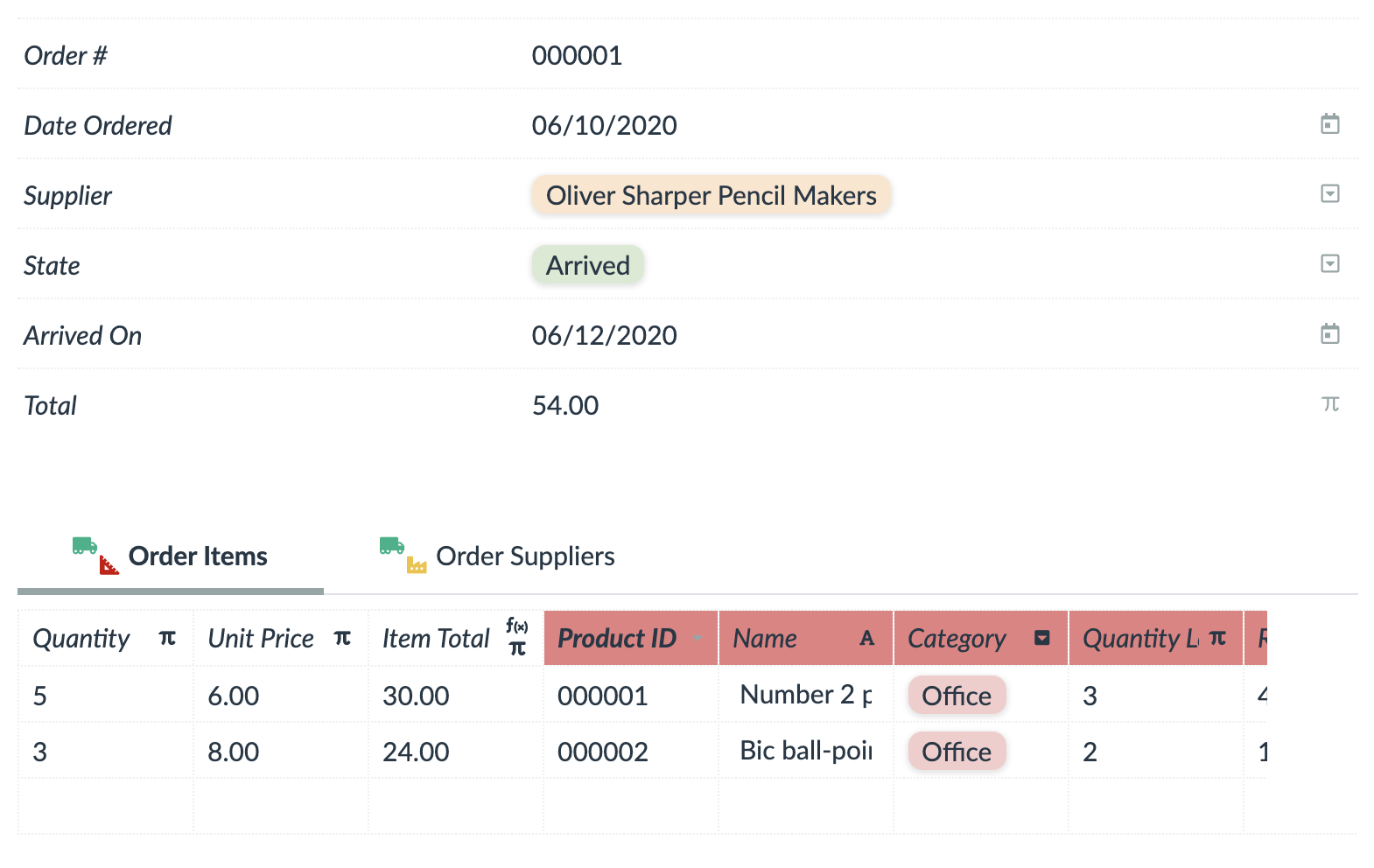 Manage Orders
Flexible enough to be used by small businesses as well as large businesses with multiple warehouses and dozens of suppliers. You can count on this template to support you as your business expands.
Track orders on a Kanban board, or see their processing time in timelines.


Plan future orders in a calendar.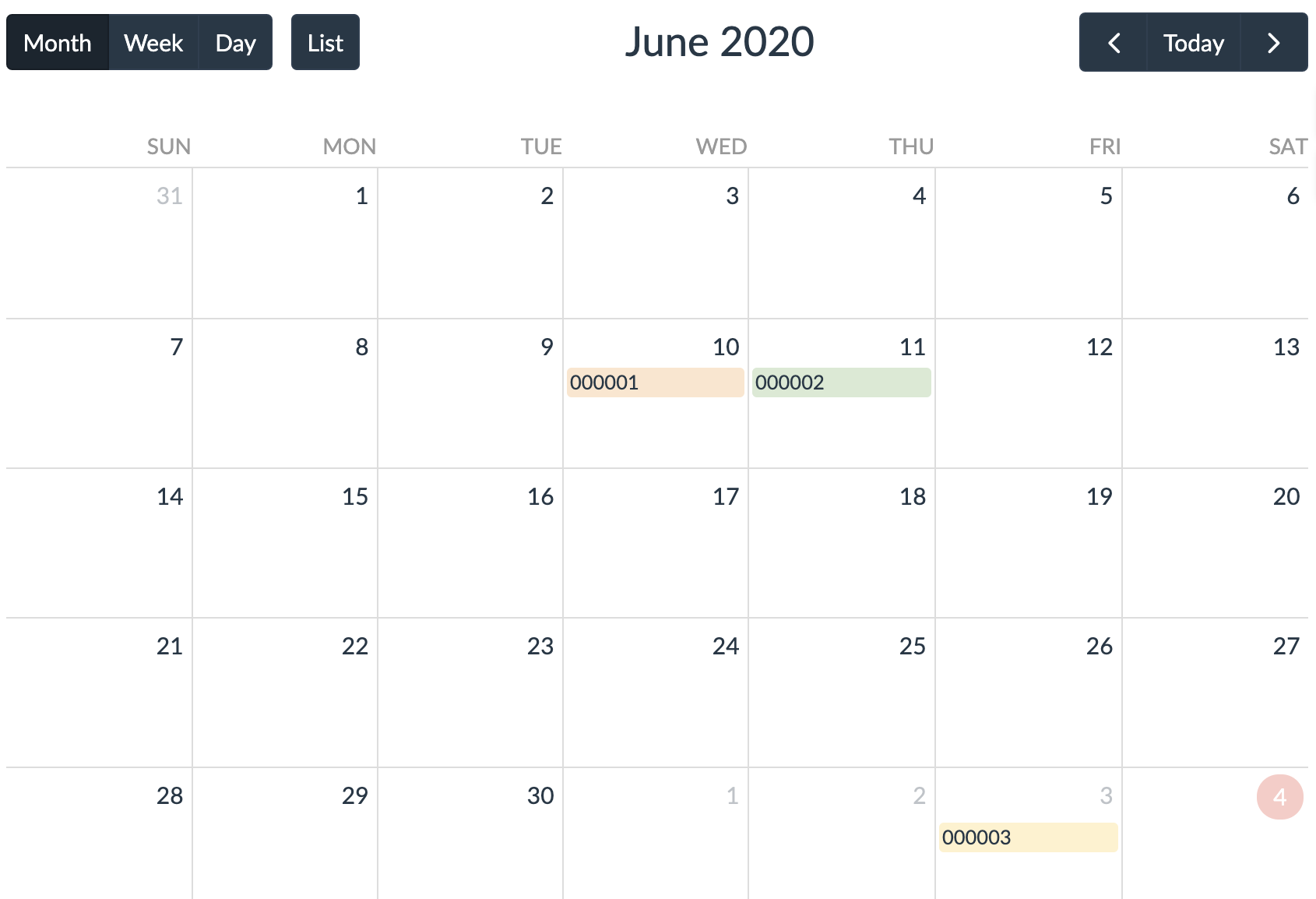 Compare Suppliers and Items' Performance
With multiple views and filters, it's really easy to compare the performance of each product. If you want to consolidate your manufacturers, you can quickly compare which ones have been the most profitable. Customize this inventory tracking template for your own use and build your perfect inventory system.
See the total orders by state in a chart.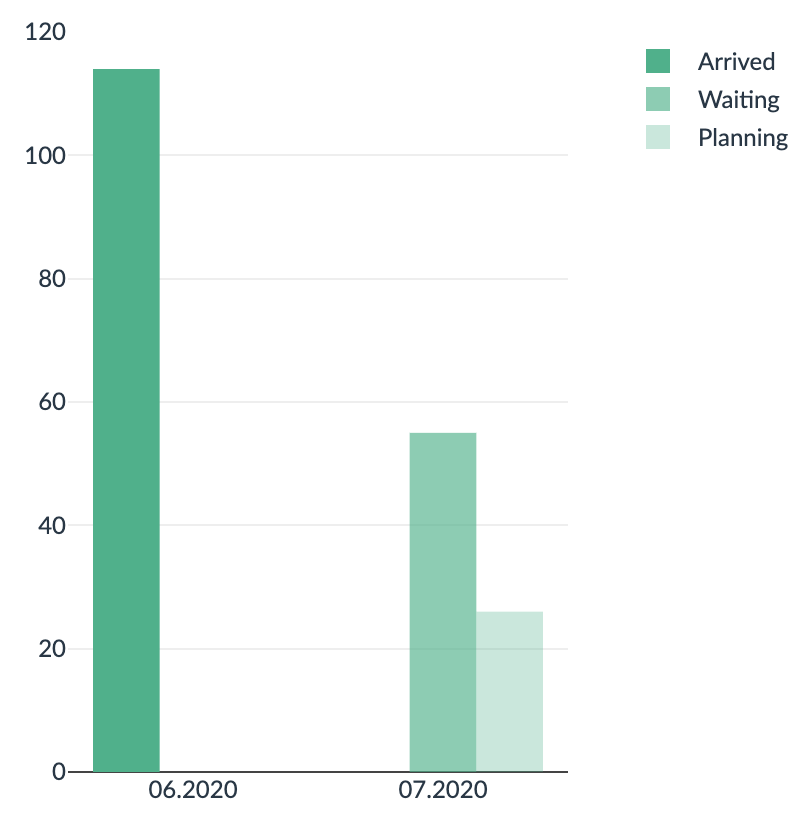 Or get an overview of spendings by a month and a supplier using a pivot table.

Try the Template
Try the template right here1).
1) Some of the functions are available only after a registration.
Inventory Tracking Template Integrations
Due to Zapier integrations it is possible to connect your inventory tracking template with the tools you already use.
Upon a stock level change, for example, a new order can be created automatically.
Best suited for
Company size: freelancer, startup, small, medium, individual teams in large companies and enterprises
Team size: 1-30
Project complexity: inventory tracking with orders from suppliers and their contacts
Industry: any where inventory needs to be tracked
Simplify your work
with this template.