How to Attract More Customers with Interactive Content?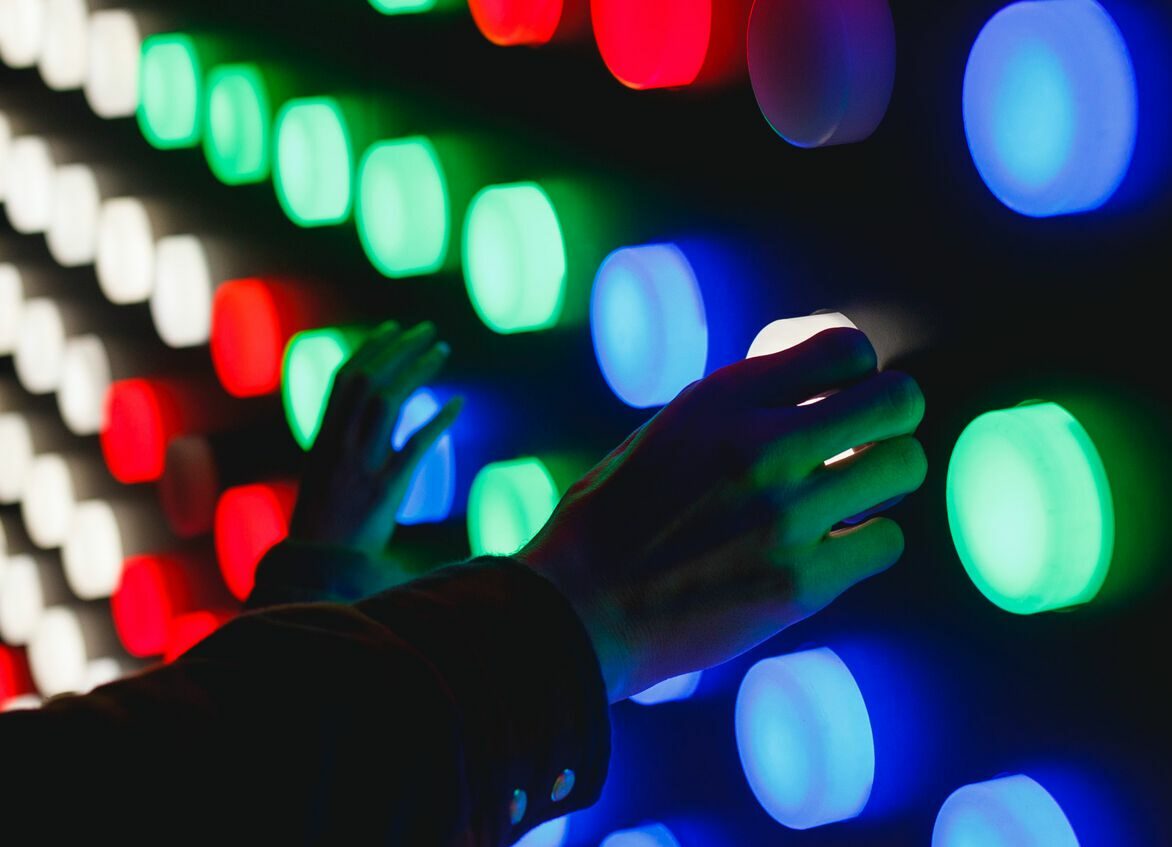 Definitely one of the most powerful ways to score high in user attention is Interactive Content.
This goes hand in hand with Search Engine Optimization (SEO). SEO isn't just about producing keyword-based content anymore. It is changing rapidly with the growth of mobile devices, internet connectivity, and technological advancement.
The changing user behavior and rise of the social media platforms are demanding the creation of more useful and interactive content.
In this article, we will discuss how to improve SEO with interactive content. However, let us first briefly discuss interactive content.
What is Interactive Content?
According to Scott Brinker, "In contrast to passive content, interactive content engages the audience as active participants."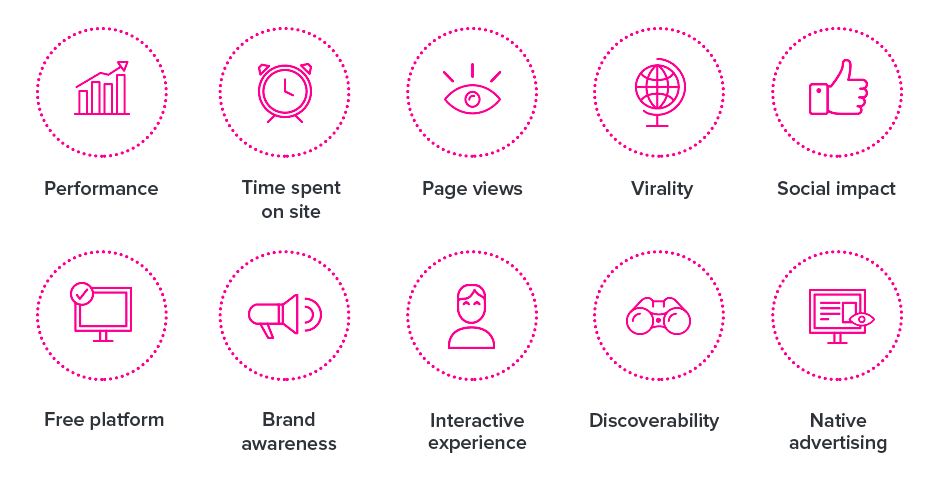 In other words, an interactive content aims to engage readers with an open communication channel rather than just watching or reading it. Conveying a message through passive content is no longer useful. It lacks interactivity as there is no option for the audience to react and contribute.
With readers judging the content only in a few seconds, they might not get hooked to your content even when you have something informative to say. In fact, according to Microsoft, you have only 8 seconds to get the attention of your readers.
With interactive content, you can gain twice as much engagement as with passive content. The usage of interactive content is much more important for higher user engagement and repeat visitors.
How can interactive content boost SEO?

A question that bugs the mind of every digital marketer is: How to improve SEO?
With the ever-changing SEO landscape, the rules for ranking your content on the first page of Google search are getting more and more complex.
The content you share on your blog or website should be unique and valuable to others. Only sharing the obvious which is available on other blogs or websites is not going to help your SEO.
With over 4 billion active internet users producing nearly 83,000 blog posts every hour, it is harder and harder to find new ways to stand out.
Interactive content is crucial for increasing the organic traffic and ranking of your website.
Go-Gulf's State of Interactive Content Marketing report shows that 93% of marketers agree that interactive content is more effective than traditional static content. 88% believe that well-crafted interactive content is an excellent way to distinguish their brand from that of their competition.
Interactive content is simply set to become the future of content marketing.
Along with SEO, interactive content also helps in collecting data to optimize web pages for higher conversions.
Let's see what types of snackable content you could create.
Types of Interactive Content
1. Quizzes
Quizzes are one of the most widely used engagement tools, especially on social media platforms such as Facebook and Twitter. And there is a reason why quizzes are so compelling. They actively involve the reader and then provide them with immediate results.
The subject might not even concern the reader much. But getting to know what other people are thinking when they click Get Results makes them keep coming back for more. Quizzes are quick to produce and easy to share.
Quizzes can be used for several purposes:
Capture lead data to create customized content,
Segment your audience based on their profile
Target your visitors with valuable content tailored to their needs
For instance, the Fact or Fiction quiz from UNICEF is trying to tackle the misinformation on coronavirus. This quiz shows how linking a popular topic with a quiz can spread valuable information to readers, which can actually save a lot of lives.
BuzzFeed is another great example of a site that effectively uses quizzes to engage with readers. In fact, they have a dedicated section on their website for quizzes and even provide users with an option to subscribe to their new quizzes.
One of their popular interactive quizzes generated over 40 million views. There is a reason why they have so much quiz-based content.
2. Polls and Surveys
Polls (single multi-choice question) and surveys (multiple questions) are some of the most commonly used types of interactive content.
A poll or survey can be set up quickly. Similarly to quizzes, they can collect useful information from your audience, such as:
Consumer feedback on your content, products, services or customer service
Audience insights, including names, addresses, location, interests, etc.
Purchasing preferences, like industries, favored brands, item categories or pricing
3. Infographics
Infographics are another type of interactive content that makes your content interesting as well as effective. Not only is it pleasing to the eye but also provides information that is easy to read and consume.
Made with Visme Infographic Maker
Infographics are great for visual story telling and well suited for presenting actual facts and data to share rather than simple text.
Several companies such as LinkedIn Marketing Solutions, Jobvite, Course Hero, and Digit, use infographics effectively to interact with their readers and audiences.
For example, Jobvite uses infographics to communicate the latest job-market statistics to their readers in an easy-to-consume manner.
To enrich the visual appeal of your infographics and make them look more professional, consider using tools like Picsart. Its features, such as background removal in seconds, could really transform the aesthetics of your content.
A relatively newly emerging trend are interactive infographics, where you can select data subsets to drill-down, or open more details by clicking on individual items.
4. Calculators
Beyond infographics and quizzes, calculators also serve as useful interactive content.
Like quizzes, they also provide your audience with immediate feedback. Of course, developing a custom calculator takes a lot more time than building a quiz or infographic. However, it can drive high user engagement and shares.
Calculators can incorporate things such as headline analyzer, salary checkers, or website graders, where people just input their information and get personalized results.
An example of such a calculator in the marketing space is the website grader tool from HubSpot. HubSpot embedded the calculator application on their website for users to grade and see the score of their site.
When people use something like a website grader and do not see the results they were expecting, it is very tempting to sign-up for a service that shows how to fix the website.
This makes the calculator a valuable interactive content for higher lead generation and conversions.
5. Videos
Consumption of video content on the internet is rising, and it is not going to slow down any time soon. Even marketers know that video gives them the freedom to express their message and to deliver it to their audience in a more creative way.
Companies such as Deloitte, Honda, and Maybelline New York use interactive video content. For instance, Maybelline New York partnered with Kelly Framel to create video-based content for the promotion of their product. The video tutorial consisted of four different looks that the viewers can navigate using various options.
The video included in-video links that re-directed the viewers to featured products. This shows how video content can be used for higher user engagement and potentially increased conversion rates.
6. Podcasts
The percentage of people listening to podcasts on a regular basis is still on the rise.
For the B2B sphere, podcasts offer a great opportunity for collaboration, providing either interviews with leading figures in your industry, or in-house expertise from figures within your company.
They can also give more of a personalized look inside big corporations, potentially engaging a wealth of new audiences.
7. Interactive Applications
The possibilities of what can be included in a website are nowadays practically endless. From emulators of old games to online games, virtual reality etc.
You can place on your site basically anything a user can click on – checklists, tables with data, charts, Kanban boards with tasks, timelines and Gantt charts with project plans, calendars for bookings or list of events, interactive maps…
This is exactly where Lumeer steps in and offers you a wide variety of use cases:
Benefits of Interactive Content
1. Higher User Engagement
Readers tend to leave your website if it does not provide any valuable information and misses the magnetic pull. This results in a higher bounce rate of your website, which is not beneficial for your SEO.
Make sure your website contains useful and valuable content for the readers to stay longer.
Google measures the time visitors spend on your website. Longer time (together with other indicators) means a content of greater value for the visitors. This elevates the ranking of your website.
2. Gathering Data
Data help digital marketers to understand their customers and their preferences. With customers demanding personalized services, they are looking for content they can interact with directly. This is where interactive content comes into the picture.
Companies can use interactive content to collect data on their customers through quizzes, calculators, and videos that help them to create an in-depth customer profile.
These data are then used to improve the product and service offerings based on what the customers want and need.
3. Higher Conversion Rate
Getting a potential customer visiting your website is a great thing. However, what if that potential customer never clicks on anything? It is nothing but a lost opportunity for the company to convert a potential customer into an actual customer.
Interactive content can help companies reduce this problem. Interactive content can triple your conversion rate (from 14% to 43%), dramatically decrease bounce rate, and skyrocket social shares.
4. Better SEO
If you do not know this already, interactive content provides a boost to your SEO efforts. Like discussed above, Google rewards those websites which offer value to their users through engaging and interactive content.
You should spend some time thinking about how to effectively use the mix of different types of interactive content to improve SEO.
Tools for Creating Effective Interactive Content
There are several tools you can use to create interactive content to boost your website SEO.
Of course, Lumeer comes at hand here. You can create many types of interactive applications to your website, including: workflows, connected tabled, charts, Kanban boards, Gantt charts, charts, pivot tables, calendars, maps…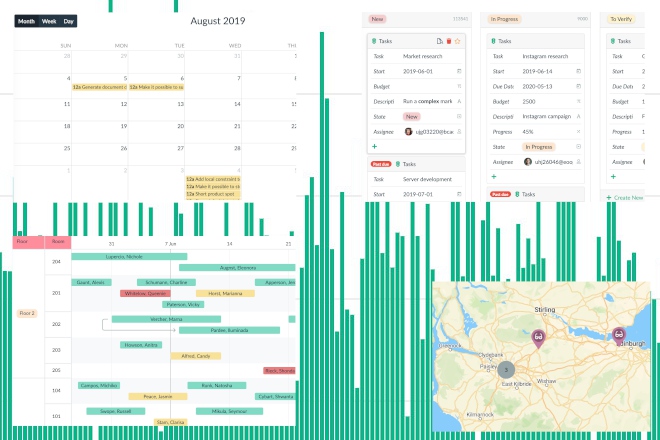 Also, have a look at these tools to help you create engaging content: involve.me, Outgrow, Zembula, ContentTools, Qzzr, and Survey Anyplace among others.
Is Your Content Compelling Enough?
Interactive content can go a long way in helping companies towards generating more interest from their customers and increasing their conversion rates.
Not only will it improve SEO, but it will also help companies in improving their bottom line. It is easy to see why an increasing number of organizations have adopted interactive content into their overall marketing strategies.
No matter which type of interactive content you decide to use, one rule remains the same: make sure your content is engaging.
Ask yourself whether you would want to share the content your company puts out. Is there anything compelling in your content that makes your readers share it on social sites?