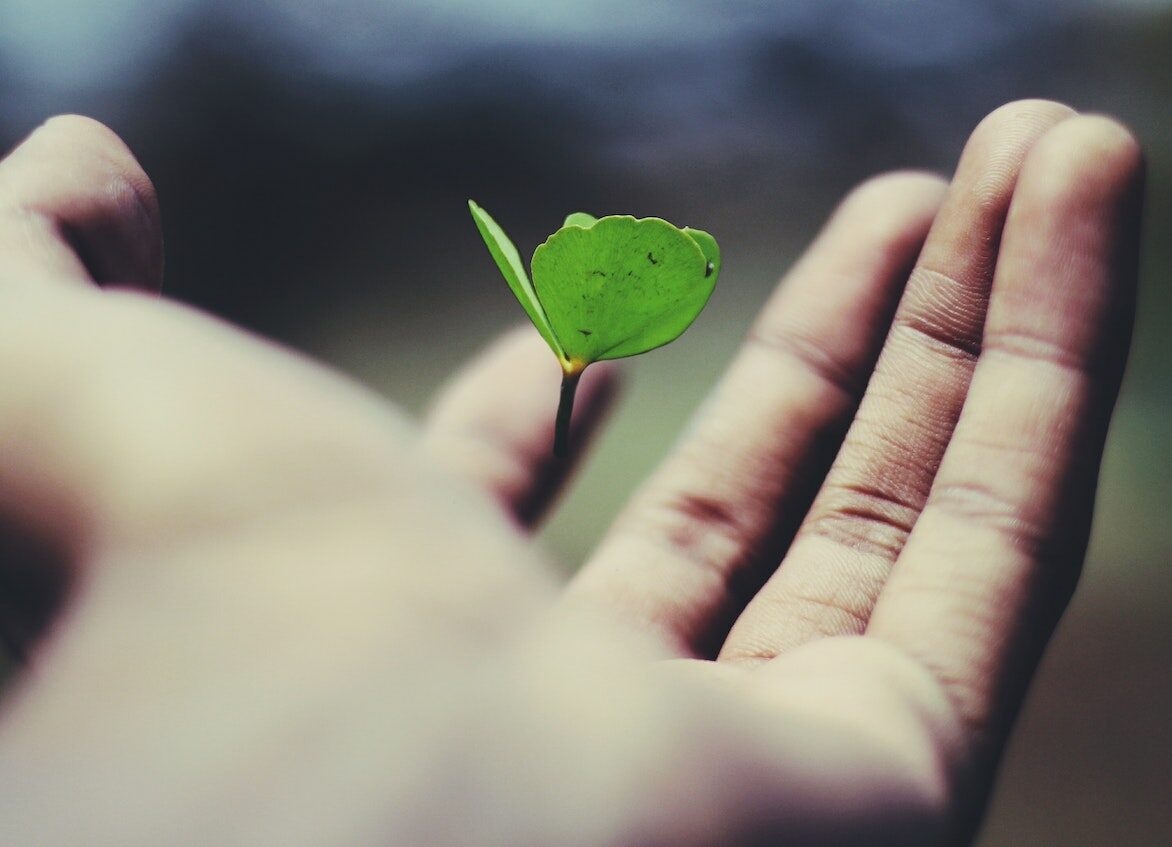 Effectively manage your HR department and support employees' growth. Stay organized and have all the data at hand with HR template.
Employees are one of your most important assets – if not the most important. Therefore, it is essential that your HR department handles all the administration efficiently and proactively supports their growth. Employees that are free of bureaucracy and encouraged to learn can do their best work and provide even more value for your business. This HR template will help you with that.
The term human resources was first coined in the 1960s when the value of labor relations began to garner attention and when notions such as motivation, organizational behavior, and selection assessments began to take shape in all types of work settings.
Store Employee Data and Documents in One Place
There is quite a lot of information to be stored about the employees, either for legal or organisational reasons. One table can accommodate everything, from hierarchy to photo or contact information.

You can save all the employee-related documents in this HR template as file attachments in a connected table, together with basic information about the document. No more opening tens of files with hard-to-decode names to find what you are looking for. 

Support Employees Growth with Trainings
Track past and upcoming trainings in one place. Share them with the employees who can use powerful filters to find those that suit them best.

Get Comprehensive Reports
Pivot table is your friend for extracting aggregated information from your data. In this HR template, you can use it to get current employees statistics:

Or see how many employees signed up for the trainings:

Track HR Department's Work
Don't forget to help the HR department itself work in an effective and transparent way. The template provides you with a kanban board that allows you to track the work in a visual way.
For those who need a more advanced solution, there are task tracker and project tracker templates available.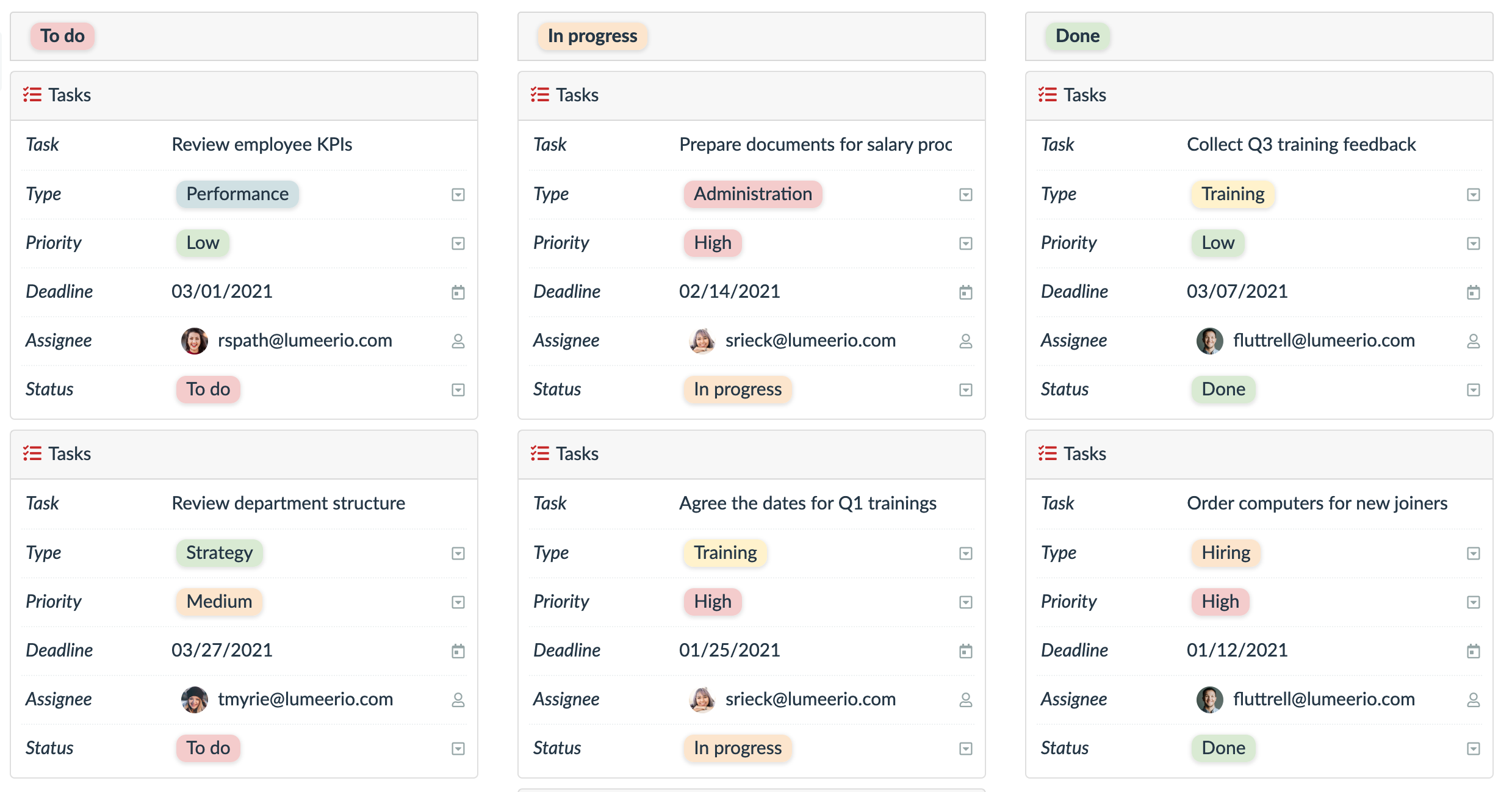 Try the HR Template
Try the template right here1).
1) Some of the functions are available only after a registration.
HR Template Integrations
With Zapier integrations, you can connect Lumeer with other tools you already use, like Slack or Google Drive.
For example, when you enter a new training into Lumeer, all the employees will be informed by a Slack message. Or you can collect employee documents in Google Drive and then have them automatically uploaded to Lumeer as new records.
Best Suited For
Company size: startup, small, medium, HR departments in large companies and organizations
Team size: 1-50
Project complexity: task tracking, employee status reports, employee training tracking and reports, document management
Industry: any where employees and their data is managed by a dedicated person, team or department
Simplify your work
with this template.