Future Enterprise Systems: Trends Influencing Your Project Management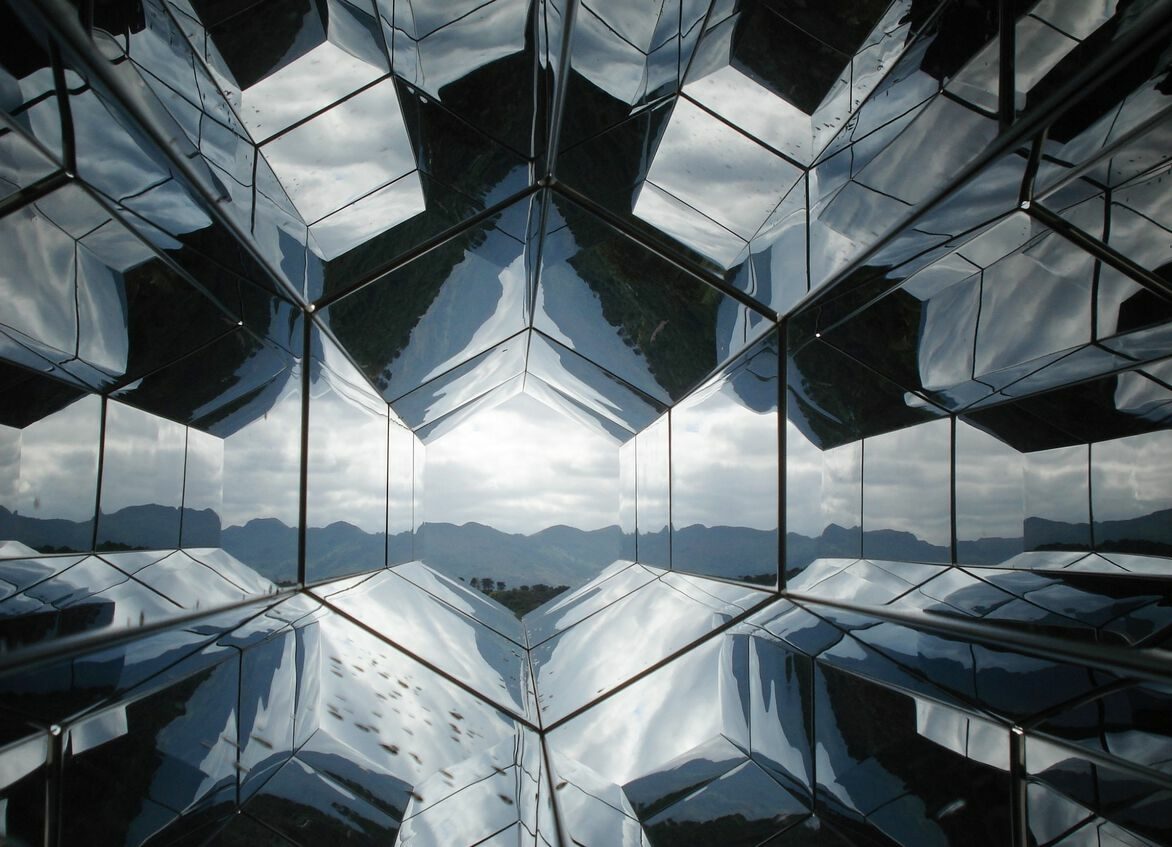 Recently, more and more clever project managers have been moving towards complex SaaS tools. The reason? Winners bet on enterprise systems that offer new and original solutions and invest heavily in modern technologies. Losers keep using their Excel tables and putting post-its on their computer screens.
The artificial intelligence market will hit almost $100 billion by 2025. That is year-to-year growth of 154% since 2018.
In the same year, there will be around one billion people using virtual digital assistants.
Next year, two-thirds of top-level managers plan to deploy artificial intelligence solutions in their businesses and therefore raise the revenues by tens of percent.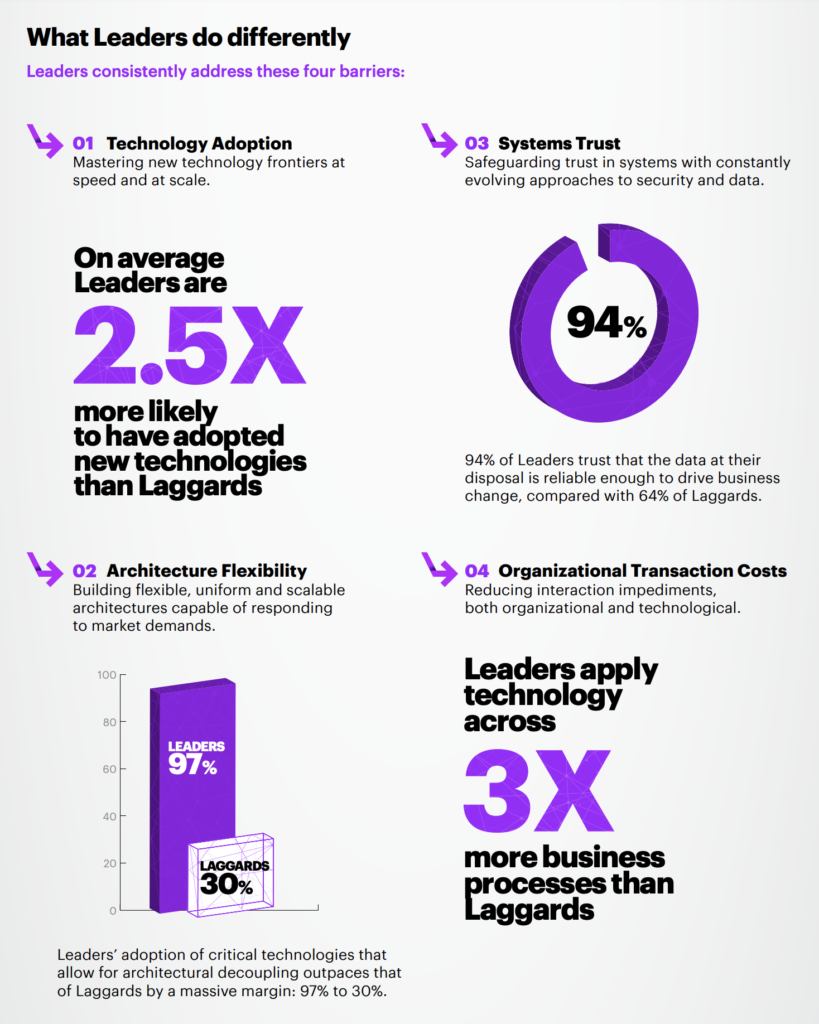 Invest in innovation. Use new, flexible and capable systems that don't pose any limits or constraints. Spread them across all components of your business.
Start with project management but go even further: adapt not only project but also team management to future's needs. You will see that it has never been easier to be a leader.
Future Ready Enterprise Systems
Future ready enterprise systems must bring full added value. Full stop. There is no discussion about it. Compromises and partial results are not allowed.
Businesses try to invest in technologies and move forward. Unfortunately, sometimes they fail to get the most out of it and to maximize its potential. Enterprise systems are then often left behind.
It's important to focus on technology adoption, scaling and development so that it can grow together with the company.
Boundaryless Systems
Digital transformation requires highly effective tools for project management and analytics. The proper solution must provide everything under one roof, without any limits.
Boundaries need to diminish absolutely everywhere – among data, infrastructure, applications, in communication between people or machines. Truly boundaryless systems take advantage of erasing the boundaries to create space for new ideas and partnerships.
Boundaryless organizations utilize the cloud, have a uniform approach to data, security and governance, and have established paths for exploring unconventional business/technology partnerships.

Future Ready Enterprise Systems, Accenture
Adaptable and Radically Human
Adaptable enterprise systems are able to optimize and adapt their workflows based on previous experience. They minimize friction, support growth and help people make better decisions faster.
Radically human systems talk, listen, see and understand just like we do, bringing elegant simplicity to every human-machine interaction.

Future Ready Enterprise Systems, Accenture
Those who adopted such enterprise systems in the right way can now see the huge added value of extremely effective cooperation between various teams such as IT, analytics or sales. This empowers them to create solutions focused on customers.
Those who still hesitate are now pushed by their employees as well. People want tools and solutions that support their work. They want flexibility, adaptability, reliability and intuitive design which are they used to from the applications they use in their personal lives.
Employers must give their workers solutions that will increase their productivity and motivation.
One of the most important things is to provide an environment for creativity, communication and organization of business information. Organizations that implement effective Work Operating System have a significant advantage in today's highly competitive market.
Enterprise Systems Cannot Make It Without Cloud
Currently, many companies are in the process of digital transformation. Should that be a surprise? No. The market is packed with competition and this is one of the best ways to keep existing customers and acquire new ones, as there is more to digitization than just lower paper consumption.
Work from home, coffee shop or park has been long perceived as an enjoyable way to temporarily break away from the boring office routine. However, the current situation shows that home office saves time and money, while keeping the productivity and morale on the same or even higher level.
What's more, the businesses that can't work remotely are often those that don't work at all. In the world of project management, this holds doubly true.
Possible Impact
The post-covid age will start a new era for project managers and will be mostly based on work in the cloud. It just won't feel right offline and offices as we know them may become unnecessary.
Look at the what the analytics think the future of business will look like.
What Does It Mean for Enterprises and Organizations?
Customer friendliness and high-quality technical infrastructure – these are the two criteria to focus on if the company wants to keep up with trends and adopt new enterprise systems for remote work.
It will benefit everyone. The quality of projects will rise, the workers will be less stressed and more motivated.
What does Lumeer have to say?
Automation is not everything. You have to know how to work and get on with it. Cooperation between artificial intelligence and people offers great potential to leverage both worlds – if done properly.
In order to cooperate successfully, mutual understanding is needed. Advances in natural language processing and computer vision help machines to understand human behaviour. On the other hand, appropriate training helps people to better understand machines and artificial intelligence.
Companies that understand the potential of such cooperation will be able to reorganize every aspect of their operation: from product design to hiring and onboarding of new employees.
Visionaries are going to change their businesses from the ground up. They will be able to face new challenges and pitfalls, and besides that, they will build a new generation of intelligent markets.
Work on the project will be successful only as long as the team plays together. Remote work must play in your favor.
Lumeer will help you to create tasks, set priorities, align goals, manage resources and manage projects across the organization.
As a classic would say – divide and conquer. Watch the progress of people and projects in timelines. You can be sure that you will never overlook an error or miss a deadline that could impact the result of the project.
Is AI Too Artificial for You? Give It Another Chance!
Artificial intelligence can process and evaluate information about your project and bring value not only to you, but to the whole team.
It's not difficult to see that one extra brain, although artificial, not only comes up with new strategies but also empowers automation. That gives you more space to solve difficult problems that even Siri cannot solve.
Advances in artificial intelligence enable organizations to create interactive, adaptable and intelligent enterprise systems that cooperate with people and help them to meet their objectives.
Such cooperation is useful across the whole company, however, the biggest potential lies in education and training.
Therefore it's no surprise that businesses are moving towards automation and changing their attitude to smart technologies.
The combination of creativity and critical thinking provided by the human brain and the scalability of artificial intelligence open new horizons for progressive companies.
Possible Impact
Solving the same problems again and again – automation saves the time that can be efficiently invested to other tasks. What is automated stays automated and your team can focus on the rest.
What Does It Mean for Enterprises and Organizations?
Primarily, you won't waste your time on unnecessary stuff. Robots won't take over you but will help you work better and faster. That's a win-win situation.
What does Lumeer have to say?
Artificial intelligence can be integrated with communication platforms (e.g. Slack), as well as with project management tools.
With notifications, you will be promptly reminded that a deadline for an important order is close or that you should reply to an important email.
Try to get an overall picture of areas that can be easily automated, then take care of the rest with project management tools.
Put project management first
Businesses want to get back to the market in the best possible condition, and project managers will play an important role in that.
To get the best results possible, project managers will need to handle more demanding requirements and higher degree of responsibility, all that under time pressure.
However, this statement doesn't have to apply to the individuals that have already invested in innovations. They don't need to undergo an abrupt transition to the cloud (and algorithm-based) world that works reliably only in high-quality virtual space.
Even in the virtual space, the old saying holds true: preparation is the key to success.
What does Lumeer have to say?
Online project management tools give employees everything they need to improve the communication, collaboration and connectivity in general.
Digital workspace, if properly implemented, helps companies to avoid unnecessary risks, follow the rules easily and, in the end, increase the advantage over the competition. How to achieve that?
Have a look at your current status:
How do your employees work?
Is there something that negatively affects the productivity?
Does your communication style help them work smoother?
Start with asking yourself not only those, but also similar questions.
What do you want to achieve with digitization? Create a strategy and integrate it with your business objectives and priorities.
Do you want to have a better overview of the ongoing orders? Are you getting more and more lost in your spreadsheets? Do you want to increase your market value?
Choose tools and technologies that won't let you down. Tools that are user-friendly, support collaboration and communication among the employees and, what's important, you will be able to provide your employees with a proper training on how to use them.
And last but not least – don't forget to keep up! Decent tools evolve constantly and always offer new and exciting features to their users. Remember that everybody has to constantly learn new things.
The Future is Yours. Take the Advantage!
With the right analytical tools, you can use the information to:
determine and deal with the risks that decrease your sales,
become more competitive and innovative 21st century company
and discover new opportunities for further development.
Thanks to the transparency provided by modern enterprise systems, you get more possibilities to manage your teams in a way that always deliver successful results.
Effective sales methods, built on top of the digital workplace, provide a foundation for your future success.
Leave the past behind and focus on the future. Get rid of obsolete methods and think about how to make use of the current situation to become a winner.
Don't oppose the changes, build, create, modify and modernize your organization, approach and system so that they are fast and flexible. If you don't know where to start, you are at the right place.