AI Strategy Resources: Unlock the Power of AI for Free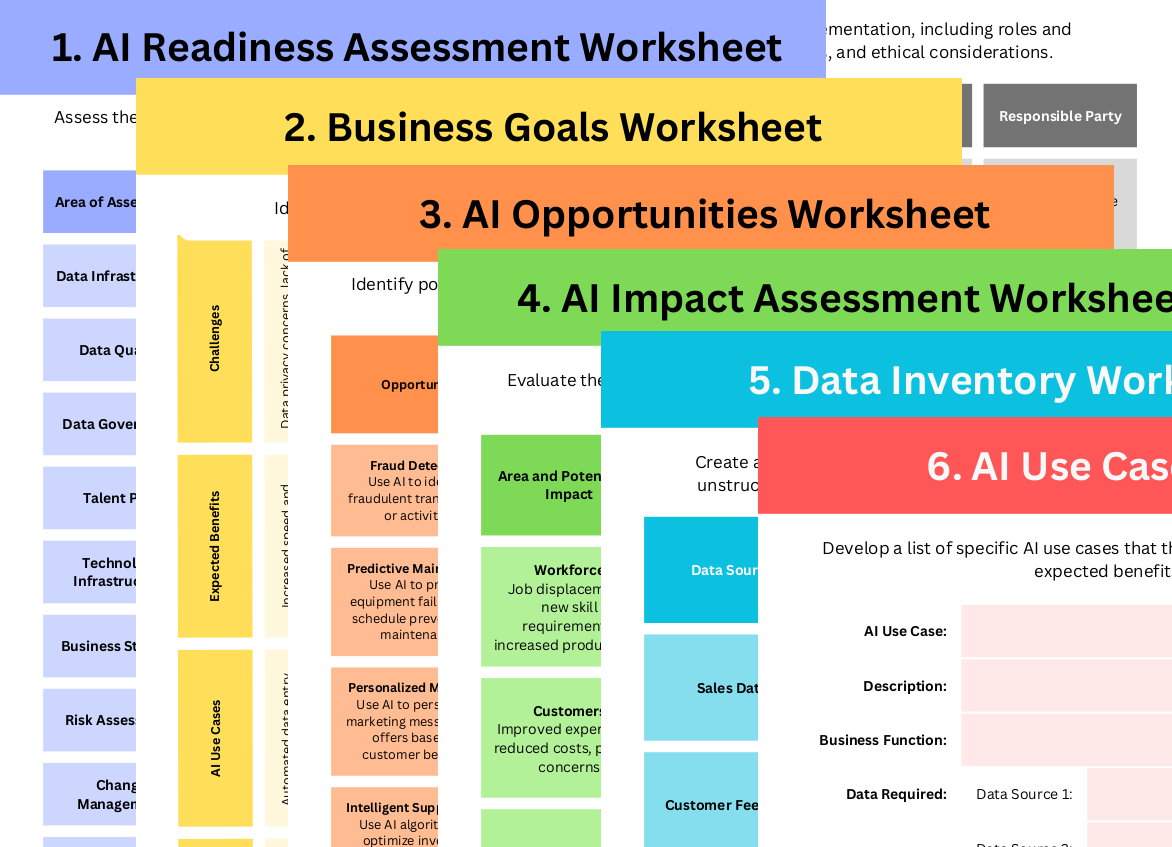 Are you ready to propel your business into the future? Building a solid AI strategy is crucial for staying ahead of the competition and harnessing the full potential of artificial intelligence. To help you get started, we're offering two valuable AI strategy resources for free.
By leveraging these resources, your company will be well-equipped to tackle AI projects. Using Lumeer, our online project management tool, makes the process even easier.
Why?
The time to create an AI strategy is now!
The AI market is rapidly expanding, and companies that invest in AI today will reap the rewards tomorrow.
By implementing AI in your business, you can automate processes, enhance customer experiences, and gain valuable insights through data analysis.
Don't miss the opportunity to stay ahead of your competitors – start building your AI strategy today with our free resources.
Our AI strategy resources provide you with everything you need to succeed in your AI journey:
263 Inspiring Ideas of AI Applications. This comprehensive list of AI applications sparks your creativity. It helps you identify innovative ways to incorporate AI into your business. Covering various industries, these ideas inspire you to find perfect AI use cases tailored to your company's unique needs.
10 AI Strategic Worksheets. These worksheets will guide you through the process of creating a winning AI strategy. From setting objectives and evaluating data to identifying AI technologies and monitoring performance, these worksheets offer a structured approach to building an AI strategy that aligns with your business goals.
To access these valuable AI strategy resources, simply fill out the form to subscribe to our newsletter. In addition to receiving the freebies, you'll stay informed about the latest trends and best practices in AI and project management.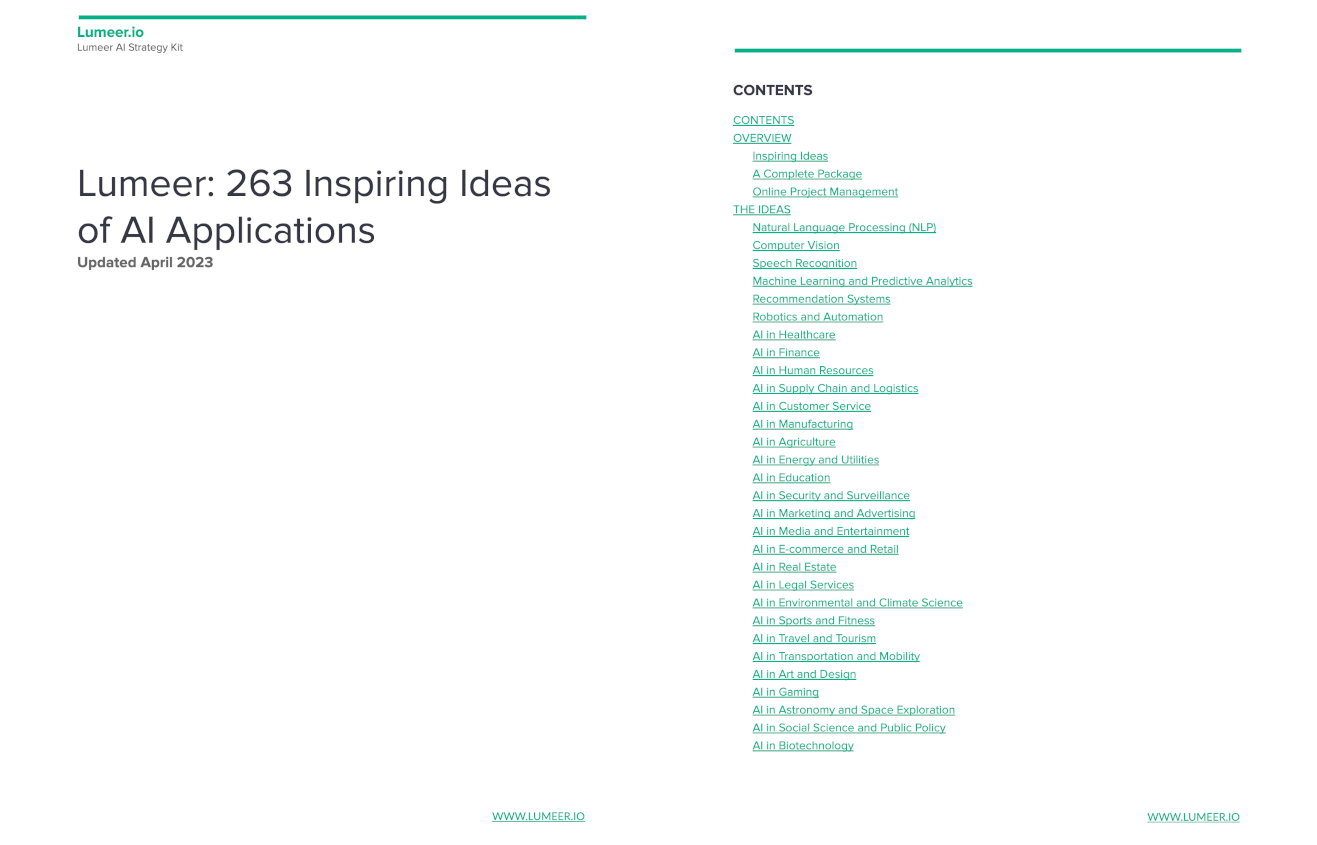 Lumeer: The Perfect Tool for AI Project Management
As mentioned in Developing a Successful AI Strategy: Importance, Timing, and Competitive Edge, Lumeer is an exceptional tool for tracking and managing AI strategic projects.
This user-friendly platform streamlines the entire process, allowing your team to collaborate effectively and monitor project progress in real-time.
With Lumeer, your company will be well-prepared to handle the complexities of AI implementation and stay ahead of the curve.
Build a Robust AI Strategy
In conclusion, building a robust AI strategy is essential for your business to thrive in today's competitive market.
By utilizing our free AI strategy resources and adopting Lumeer as your project management tool, you'll be taking a significant step towards unlocking the power of AI and securing your company's future success.
Don't wait any longer; subscribe to our newsletter, download the freebies, and embark on your AI journey today.