Ad Hoc Reporting: Why Do We Need It in 2022?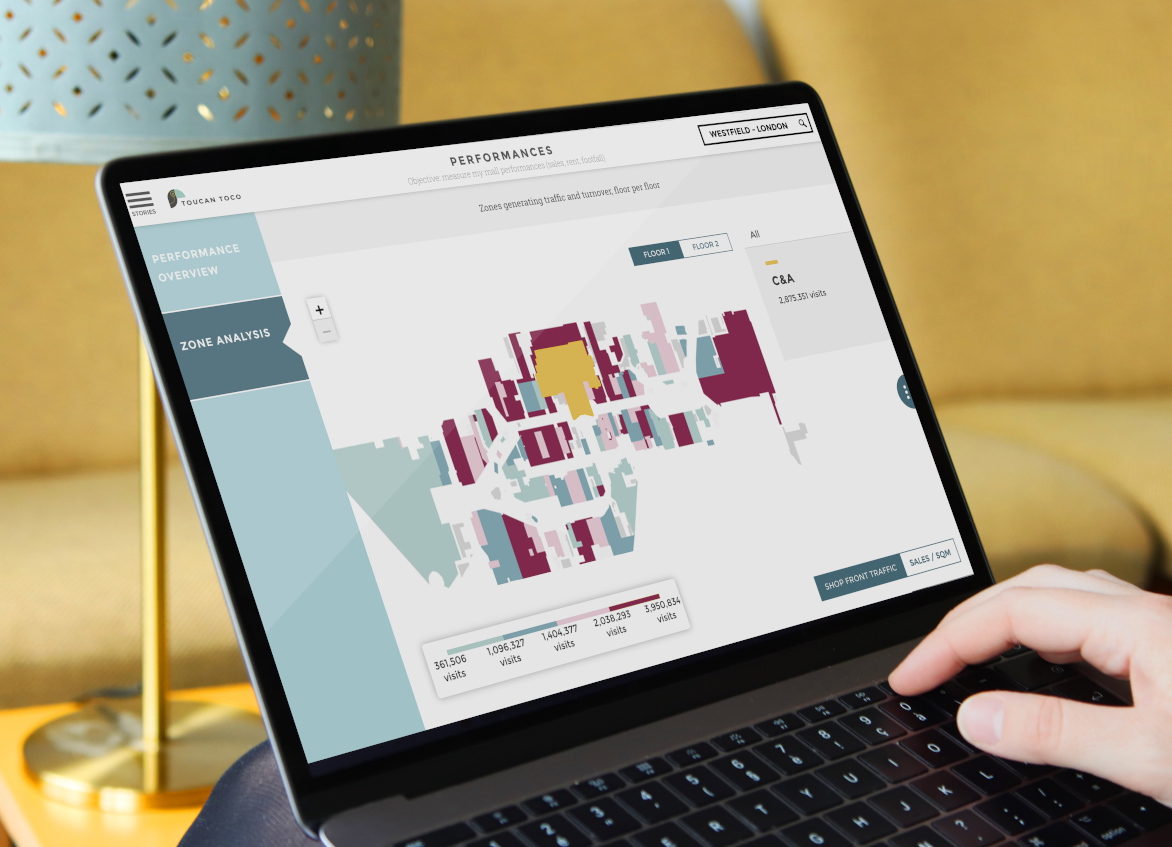 Ad hoc reporting is a special category of reporting. To understand it well, let's start with the simple reporting first. Reporting is a creation of a report.
A report is a document that presents information in an organised format for a specific audience and purpose [Wiki].
This is mostly done through data analysis to obtain the information in the first place.
The results of data analytics and information delivery are not just reports and pretty charts. The most important results are insights. Insights drive business change, and ad hoc reporting is the ultimate tool for bringing data insights to users.
If a few decades ago data analysis was a prerogative of universities and private research groups, today even non-tech commercial companies start massively using it to build better products and improve processes. With the rise of technologies, data analysis has become both affordable and critical for companies to stay competitive [Medium].
What is ad hoc reporting and why do we need it?
Ad hoc means "as the occasion requires", and this type of reporting is a model of data analytics where reports are built and distributed by non-technical users.
The goal of ad hoc reporting is to empower the end-users to ask their own questions while ending the burden that was previously on IT to create a bunch of reports that served a myriad of functions and purposes. In this model, users can use their reporting and analysis solutions to answer their questions on an as-needs basis, eliminating the need for endless IT request queries [TDI].
What are the advantages of ad hoc analysis?
Timely Delivery of Critical Information. Get critical information to the right people on time, allowing quick decision making and real-time answers.
Flexibility. Having answers to ever-changing business questions is critical to win over competition in the ever changing world of business. Ad hoc reporting allows the ultimate business flexibility.
Cost-savings. Smart business intelligence tools give employees access to information, and easy-to-use means to get down to answers quickly, reducing the need for expensive training and human guidance.
Information Sharing. Ad hoc reporting improves collaboration, sharing of information and transparency, as employees can create and publish reports to make them available to anyone.
Radical time reduction
In a business context, ad hoc analysis is a form of analysis, often performed by non-technical users to answer a particular business question.
In a world where businesses live or die on data, a self service business intelligence (BI) is the information super-food we've been waiting for.
Also known as data exploration, exploratory data analysis and data discovery, this form of self service business intelligence has many names, but one big promise: to radically reduce the time organizations spend on data collection, analysis, and reporting [Hackernoon].
The need for such a solution where users, or so-called citizen data analysts, can do their work smoothly without interruptions, is in the alignment with the recent Accenture study on future enterprise systems.
Future Systems are boundaryless, adaptable, and radically human. It's not about point solutions. These systems are pervasive, strategically agile and capable of scaling innovations repeatedly. The stakes are high: Leaders are seeing more than 2X the revenue growth as Laggards [Accenture].
Operational efficiency
If utilized correctly, data offers a wealth of opportunities to individuals and companies looking to improve their business' intelligence, operational efficiency, profitability, and growth over time. In this day and age, a failure to leverage digital data to your advantage could prove disastrous to your business.
Ad hoc reporting, also known as a one-time report, is created for a particular purpose or business necessity. It helps its users to answer critical business questions immediately by creating an autonomous report, without the need to wait for standard analysis [Datapine].
Focus on what matters
Ad hoc reporting speeds the report creation process by empowering end users to work with their reports independent of developers. This helps to eliminate the lengthy back and forth cycle between end users and IT to achieve a final report, saving valuable time for both the end user and the developer and allowing them to focus resources towards more mission critical activities [JinFonet].
Uncanned reports
Canned reports are those pertaining to a specific recurring set of interests. They are often created by an analyst and distributed to users at regular intervals.
Canned reports are usually an organization's first step into business intelligence. They are designed to answer general, yet necessary business questions. But since they are meant for a wide variety of users, their content is static.
Users are unable to change report elements or manipulate the report's content. This means that if a user had a specific question related to the static report, they had to create an ad hoc report [Izenda].
There is a limit to the number of such production reports and business questions that can be anticipated and coded in advance so that users can consult them whenever they want.
In a broad sense, ad hoc reporting is just a way to answer unanticipated questions. Such reports are created on the fly, displaying information in a table or another visual means. Those information answer a question that has not already been codified in a production (canned) report.
As businesses are always changing, the questions people want to ask of their data are always changing, so any reporting system needs to accommodate the creation and running of ad hoc reports. Making that an easy process for the average business user is a key [iNetSoft].
Time sensitive
Ad hoc reporting functionality enables employees to answer business questions at the moment they occur.
These kinds of reports are unique to your specific business and allow for certain insights to be gained when faced with uncertainty. The results need to be precise, easy to understand, and sharable in order to make data-driven decisions as quickly and successfully as possible [Izenda].
Visualizations
Data visualization is a process where data communication happens by encoding it as visual objects. When ad hoc reporting, which shares almost the same goal, works hand in hand with data visualization; you find crystal-clear insights in your data. This is not possible using excel spreadsheets and pre-set reports. Ad hoc report generation with expert visualization allows you to consume data quickly and gather valuable insights [SplashBI].
Ad Hoc vs. Classical Reporting
Ad Hoc Reporting
Classical Reporting
Agile
Data-driven decisions require defining problems quickly and solving them in the same breath. Rather than sending requests to IT and waiting on new reports, ad hoc reports are created and immediately analyzed for insight.
On demand
Data reports are requested by users but created by developers. Data reports aren't in real-time. Plus there is an extra burden put on the IT department.The turnaround can be in days and there is a high risk of misunderstanding and not delivering what was actually requested. Users can't gain the insight necessary to make daily business decisions, an essential practice for staying competitive.
Versatile and Flexible
Users can either create reports from scratch or modify existing reports if it helps to answer the question. If not, they must have the ability to create the report they need.Users can navigate through data on customizable charts, tables, and graphs in a variety of ways such as drill down or drill through features.
Static
Canned reports are designed to answer general questions. They are typically meant for a wide audience and their content is static.Users are unable to change report elements or manipulate the report's content. If there is a specific need, a on demand report needs to be ordered (mostly from the IT department).
Accessible
Business intelligence (BI) tools must be on-line, always accessible from everywhere as long as there is an internet connection. Ad hoc reporting is not limited to employees' desks.
In email and outdated on delivery
Reports typically arrive via email in a spreadsheet. Spreadsheets are difficult to understand and navigate. There is no easy way to see trends or comparisons of data. This limits the opportunity for insight and discovery.
Collaboration
Modern BI is about data transparency. Reports are sharable. If it benefits the user, it benefits the team. If reports are reusable, it allows you to distribute them to your team or whole organization for further interaction, providing efficiency and improving decision-making.
More emails, multiple file versions
The only possibility is to forward a partially processed file to your colleagues. They might send you an updated version in an answer. Then you keep searching for the right file name to get the latest version. No real-time collaboration exists.
Challenges of Ad Hoc Reporting
While there are many benefits to ad hoc reporting, it's not a magical cure-all. Data must be used responsibly and consistently for ad hoc reporting to work.
Incomplete data
Having some – but not all – of your data in one place is a limitation of ad hoc reporting. If you're using siloed or extracted data, your reports could become stale and prevent you from seeing the full picture [Looker].
Lack of data governance
Data governance involves the people, processes, and technologies required to create consistent and proper handling of an organization's data across the business. Ad hoc reporting may depart from company developed metrics, logic, or available data which may create insights that conflict with other reports [Looker].
Data availability
Everyone needs to be using the same underlying data. If the underlying data varies throughout the same organization, it can produce data chaos resulting in conflicting answers and delayed decisions [Looker].
The Future
In April 2019, Forbes reported that 78% of organizations cited ad hoc analysis as either critical or very important feature in business intelligence adoption. The trend has continued over the past two years, as ad hoc reporting still tops the list of features of BI solutions.
In October 2019, Forbes released a report on the global state of enterprise analytics. The reports says that:
94% of enterprises say data and analytics are important to their business growth and digital transformation, and
65% of global enterprises plan to increase their analytics spending in 2020.
Businesses today are preparing for the future by arming themselves with the ability to think, absorb changes, and move quickly. Good business analytics software helps you manage all of this at the drop of a hat. However, what we need from a great BI platform is that it is agile enough to look deep into our data and find out anything we want, with speed, even when things change [Looker].
What is a good ad hoc reporting solution?
A good ad hoc reporting solution should be aimed at the achievement of the company's strategy. The key here is to identify what each employee's function is within the organization, and ensure that the ad hoc reporting is optimized to make their daily duties easier and more efficient [LA].
A good ad hoc reporting solution should offer the following key attributes:
It is easy to use. If it is or even appears to be complicated, many end-users will be turned off and user adoption will suffer. For this reason, some of the better ad hoc reporting solutions offer several levels of user experience in their user interfaces, starting slowly and getting to more advanced features as the user learns on the go.
It is robust. The ad hoc solution must offer the users what they need to see, understand and act upon in their data. Far from being a more hi-tech version of Excel, it should offer interactive features like ad hoc dashboards, drill-down and drill-through, advanced sorting and filtering, and rich visualizations.
It is online (cloud- or web-based). For it to be truly useful, an ad hoc reporting solution should run online. It must be available anywhere and anytime. An online solution is available from virtually anywhere and on any device with the connection.
It is radically human. Employees want tools and solutions that support current business models. They want the customization, reliability, and intuitive design they're accustomed to getting from the apps they use in their personal lives. Employers must give their workforce products that drive productivity and engagement. One of the most important changes is delivering a single experience for creating, communicating about, and organizing business data.
The Ultimate Solution
Here at Lumeer, we develop the ultimate super easy to use ad hoc business intelligence tool that we have just described.
Our experts develop solutions that accommodate very large and complex data environments that serve the purpose of a user friendly one stop shop for all with limitless data visualizations.
We typically step in when traditional solutions simply don't address the needs of the client. Whether those needs are tracking and data warehousing, self service data mart solutions, ad hoc reporting or visualization capabilities, our team has the experience to exceed all your business information goals.